British Biology Olympiad 2019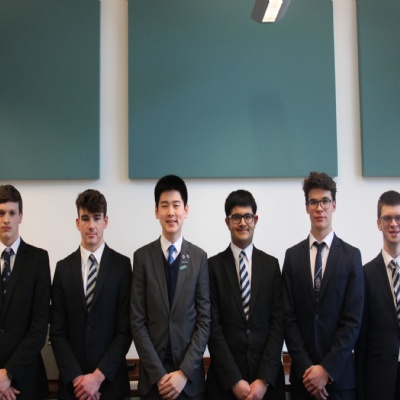 Congratulations to Year 13 Reading School Biologists who gained an impressive 8 Gold, 6 Silver and 11 bronze medals
The British Biology Olympiad challenges and stimulates students with an interest in Biology to expand and extend their talents. It enables students to demonstrate their knowledge and to be suitably rewarded with publicly recognised certificates and medals. The competition consists of two, 45-minute online multiple choice papers.
The top scoring student was Luke R, with Gold awards also awarded to Saksham V, Michael L, Napat P, Alex K-F, Joseph H, CIan O and Fergus F.
In addition to encouraging and rewarding pupils in their studies, the British Biology Olympiad is the first stage in selecting a team to represent the UK at the International Biology Olympiad (IBO) this year being held in Szeged, Hungary, with over sixty countries taking part.
The IBO seeks to challenge by both theory and practical tests some of the top pre-university biology students in the world, with over sixty countries taking part. The UK teams have had considerable success at IBO and we are very grateful to BBSRC for its continued support of the UK team's participation.
Mr A M Robson (Headmaster) said:
"Congratulations to all those that represented Reading School and achieved great results! I would also like to thank the Biology Department for going above and beyond, year after year, to support our pupils."
#Biology #Science #ReadingSchoolFamily #BritishBiologyOlympiad @RoyalSocBio