NCO Cadre Report- March 2019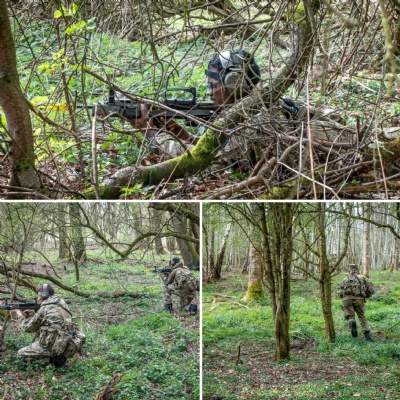 22 keen cadets attended the annual Reading School CCF Non-Commissioned Officer Training Weekend at the end of March.
The purpose of the weekend was to develop younger cadets' leadership skills in preparation for junior leadership positions within the CCF. Taking place on Bramley Training Area, cadets from both Reading School and nearby Kendrick School were put through their paces during various activities. These included a fire team attack; close quarters battle training; giving orders; reconnaissance patrols and command tasks to test their leadership abilities in a variety of different situations.
Cadets taking part in the weekend proved their abilities and will now take on more responsibilities, teaching new recruits, during regular Thursday parades.
The CCF is open to students from both Reading School and Kendrick School in Years 9-13.
If students wish to get involved in CCF, please contact Mr D Morris at ccf@reading-school.co.uk in the first instance.
#ReadingSchoolFamily #CCF #Cadets #RSEnrichment #Leadership #Integrity #KendrickSchool #BuildingGoodMen #TheReadingWay