Year 7 Get Set for Reading Success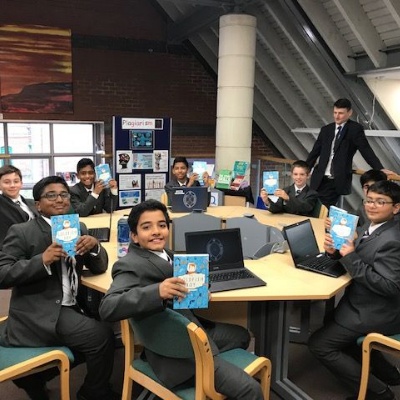 The Goldfish Boy, by Lisa Thompson, has received high praise and was shortlisted for both the Waterstones Children's Book Prize 2018 and the Children's Book Award Shortlist 2018.
Pupils have also benefitted from the 17 new library laptops that were generously funded by the RSPA. These laptops are available to all years and support wider reading and independent learning.
We would also like to thank all the parents who have responded to the RSPA Book Recycling Project, which resulted in an amazing 406 books coming into the LRC last year.
Finally, we would like to thank the English Department for arranging this.
#ReadingSchoolFamily #RSPA #Waterstones #WaterstonesChildrensBookPrize #Reading #Library #LisaThompson #TheGoldfishBoy