Ready, Set, Read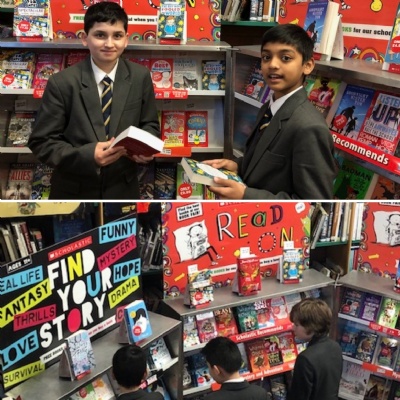 As well as the fantastic workshops and talks from our visiting authors, here's what else the students got up to during Book Week 2020
Scholastic Book Fair
The LRC hosted the Scholastic Book Fair after half-term to get everyone buzzing about books before Book Week. The Fair included over 200 titles especially selected by the experts at Scholastic and all Year 7 and 8 were invited to visit during special library lessons. The Fair is not only a great way to discover new books and new authors but also helps raise funds for new LRC books. We were delighted to receive £232 from Scholastic to spend as a result of the books that were sold at the Fair.
Readathon: Reading for a Good Cause
At the beginning of the month, Year 7's at Reading School were all invited to take part in the Read for Good Readathon which motivates children to read and also raises money to provide books and storytellers to children's hospitals around the UK.
Last year, we raised over £745 raised. The sponsored read finished last Friday 13th March and we can't wait to see how much we raised this year.
Many thanks to all the students and staff who got involved. We hope that this event continues to bring us together as a community emboldened by the power of reading.
Further information about Read for Good can be found on their website by clicking here: Read for Good
Drop Everything and Read (D.E.A.R)
Drop Everything and Read (D.E.A.R) is a popular feature of our annual Book Festival. It usually takes place during Book Week and is designed to encourage and inspire reading across the curriculum and throughout the school community whereby both pupils and staff alike stop their normal day to day activity and read. The initiative is supported by research which shows that reading for at least 10 minutes every day affects a child's performance at school. There is also evidence to suggest that reading can help adults to relax, relieve stress and improve empathy.
This simple activity encourages people of all ages to read and aims to inspire a love of books and a sense of wellbeing in our busy lives.
Mrs Jackson (Library Assistant), Mohammed (13HYA) and Sid J (13JP) travelled around the school during Period 5 capturing what happened when everyone took part.
Prizes have been awarded to the following for the most creative staff and student photos: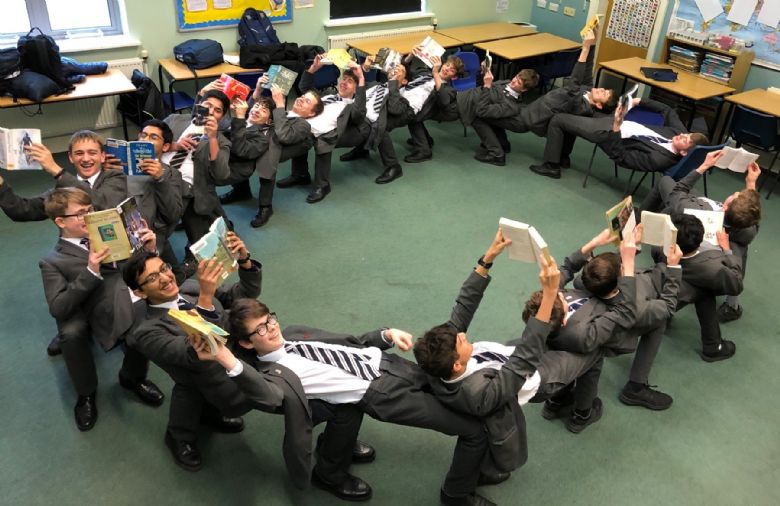 Overall Winner: Year 11D Geography (Dr Young) (as seen above)
2nd Prize: Year 12 Latin (Mr Cooper)
3rd Prize: 8L (Miss Baker)
Overall Staff Winner: Ms Thorne, Miss Mole & Mr Higgins
Staff Winner: 2nd Prize: The Office Staff
Staff Winner: 3rd Prize: CCF Staff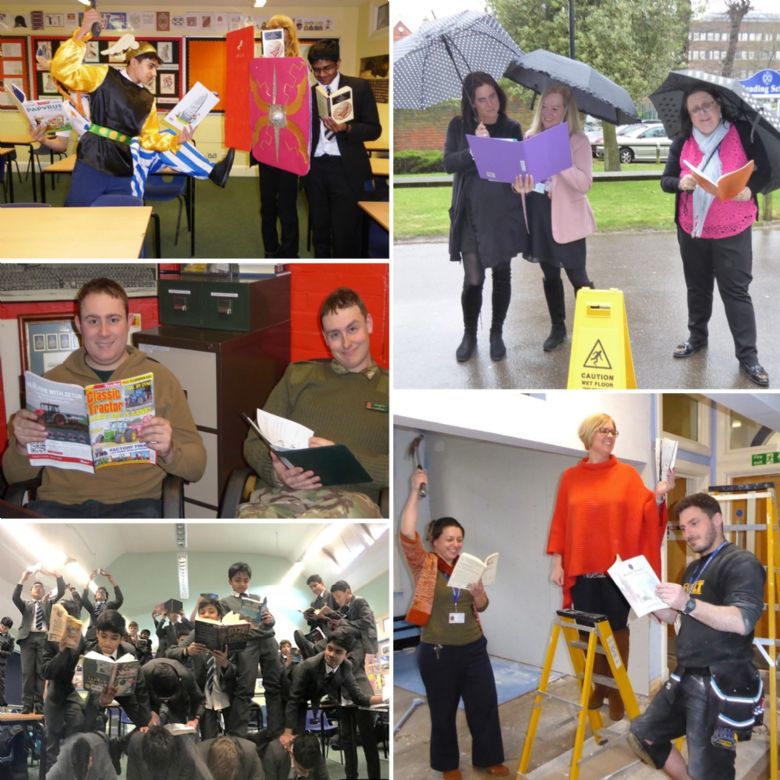 A Student's Guide to Self-Publishing by Matthew C (13DAW)
In an informal lunch time in the LRC, Matthew C (13DAW) revealed why he started writing, how he got his book published and the possible pitfalls of self-publishing.
Matthew started writing as a helpful expressive process which grew into his first book, Thorne's Conquest. As a fan of fantasy and magic novels like Game of Thrones and Lord of the Rings, writing fantasy seemed a natural path for his first novel.
Here's Matthew's top tips to becoming a self-publishing author:
Read lots!
Write even just 100 words a day – do not be scared by the idea of writing a book.
Do your research – you can find artists who can help you with your front cover and there are companies that will print your book. Watch out – it costs money but you might think the investment is worth it. Matthew spent 250 euros on the design for the front cover and after the initial set up fee, each book cost £2.77 to print (the more you print, the cheaper the cost per book).
Think carefully– It might be harder to go down the traditional route of a literary agent and publishing house if you start down the self-published route.
We would like to thank Matthew and wish him all the best with book number 2 of The Seven Seals.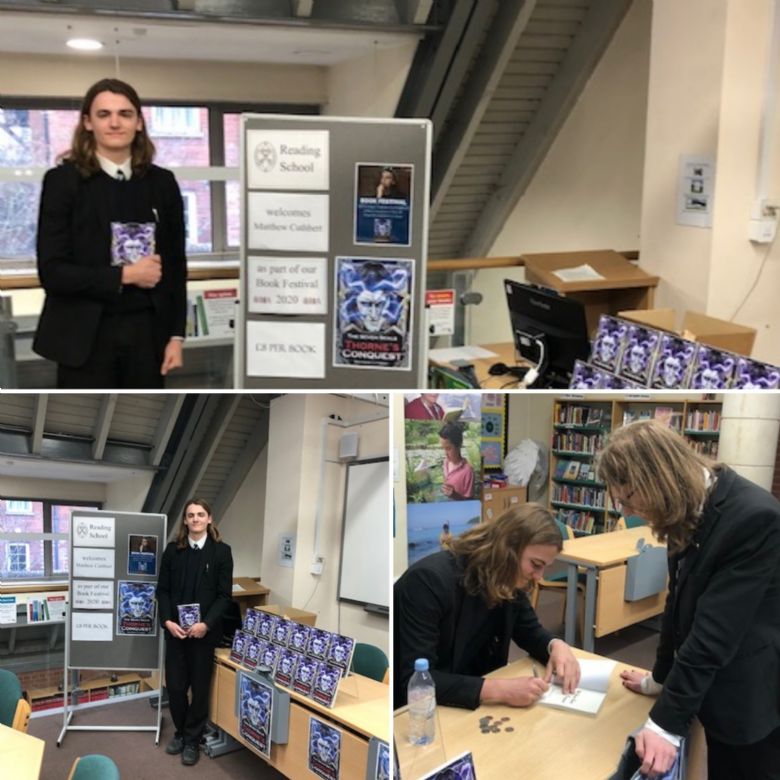 We would like to thank all our Book Week 2020 guests and the ORA for sponsoring such an enriching week. A special thanks to Loralie Kesteven and Alison Jackson in the LRC for their hard work coordinating all Book Week events.
#ReadingSchoolFamily #ViaRedingensis #BuildingGoodMen #BookWeek2020 #RSEnrichment @DEARathon @Scholastic @ignitingwriting @alexhibbert @youngsamurai #PaulDowswell @sarahgovett