Community Spirit Continues at Reading School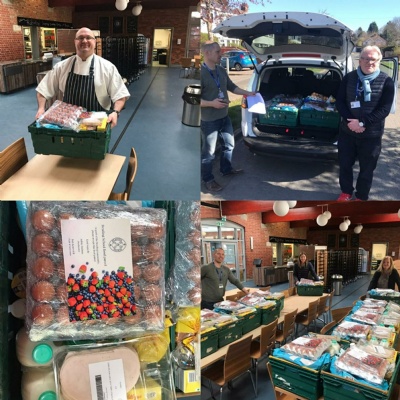 Reading School staff continue to spread community spirit as they work with the Harrison Catering team to provide vital services for families who need continued support amid school closure.
In an effort to foster a wider community spirit, food donated by students was also distributed by staff to ReadiFood, an independent Food Bank providing food parcels to those in severe need in the greater Reading area.
As an organisation we must remain committed to creating a strong sense of community and cohesion. We couldn't be prouder of the support we've received from our parents, staff, students and donors.
A special thank you to the Harrison Catering team for their proactive approach to help support our students.
Every member of the Reading School community has a crucial role to play in the battle against coronavirus. We remain committed to offering care within the community and will continue to go beyond our role as a school to support education that helps to 'Build Good Men.'
We remain open to new ideas and possibilities on how we can continue to give back to our community.
Supporting local causes? Share how you are supporting the wider community at communications@reading-school.co.uk.
#ReadingSchoolFamily #ViaRedingnesis #BuildingGoodMen #Community #BetterTogether @foodwiththought @readifood