Aancile A (8C) braves the shave for Royal Berkshire Hospital Fundraiser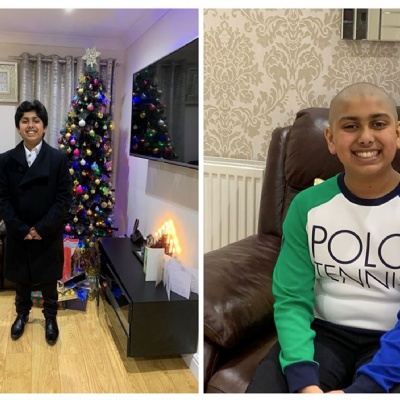 Support Year 8 student Aancile A (8C) in his fundraising efforts to buy more personal protective equipment (PPE) for NHS staff at the Royal Berkshire Hospital.
Aancile A may have almost reached is £500 goal but still needs your help:

"In this difficult time when the world is fighting against an unknown enemy, it is more crucial than ever before to support our front-line soldiers (Our NHS Staff). My mother is a nurse and I see the long hours she works and the amount of stress they go through. This is my small attempt to support my local NHS trust (Royal Berkshire NHS Foundation Trust) to buy more personal protective equipment (PPE). I decided to give up my beautiful hair to show my respect to those who work day and night to save thousands of lives. Last thing I want to see is our NHS staff getting affected by Coronavirus due to lack of enough protective equipment.


Please donate what you can to show your solidarity towards the cause. I kindly request you to share this post and let it get to as many people as possible. Let us stick to social distancing and fight this nasty Coronavirus, I am sure we will win soon."

Aancile A isn't worried about the reaction from his peers:

"I may be called names or made fun off by my friends, but I believe the reason behind this action is more important than what I have to face."

Please follow the link to donate: Donate to Aancile Fundraiser

All donations, no matter how big or small, are welcome and greatly appreciated!

Even in self-isolation, Aancile's determination and creativity to assist RBH through fundraising is evident and demonstrates he is a valued member of the Reading School family. We are fully supportive of community-orientated efforts of students, parents and alumni in supporting local causes whilst following government guidance.

Supporting the local community? Share how you are supporting the wider community at communications@reading-school.co.uk

STAY AT HOME AND SAVE LIVES

#BetterTogether #ReadingSchoolFamily #ViaRedingnesis #BuildingGoodMen #Community @leaguehospital @nhsuk #staysafestayhome