Urban Monkeys- Remote Inspire Lecture with Daniel Gillett (OR 2008-2015)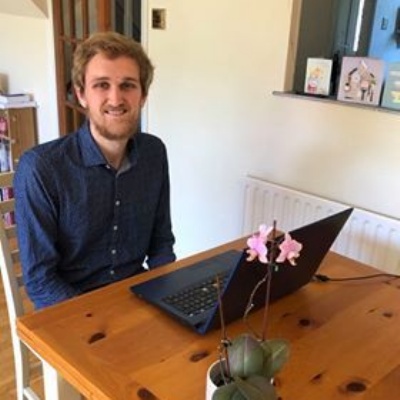 Daniel Gillett (OR 2008-2015) from the Animals Neighbours Project, gives us an insight into human-animal conflicts and some of the political, social, and cultural issues that impact primates in Malaysia.
Daniel is in his 5th year of study at the University of Surrey, and will earn a BVMSci and MRCVS in Veterinary Medicine and Science in July this year. From September, he will be working as a veterinary surgeon.
Since 2016, Daniel has been a volunteer with the Animals Neighbours Project based at the School of veterinary medicine, the University of Surrey that aims to create awareness on the day-day human-wildlife conflict. The project originates from the director's interest in human-animal conflict; animal welfare and behaviour and their clinical work with International Animal Rescue, which involved working with macaques. In 2017-2018, Daniel completed a research project for the organisation and has been an education and outreach ambassador since 2019.
At the beginning of the talk, Daniel addresses the ethical dilemmas of agricultural expansion and the direct correlation between agricultural expansion and deforestation. He emphasises the problems with conservation and the importance of prevention.
Daniel then explained how and why the organisation conducts research, interpreting the behaviour of animals and humans. He went on to explain how we can get involved with the organisation.
The lecture was well attended and finished with a short Q&A.
Daniel commented:
"It's always a pleasure to return to Reading School, albeit this time virtually. It is fantastic to have the opportunity to contribute to the education of the next generation of conscientious global citizens. There were some insightful questions at the end; I was pleased to see the students make the most of the opportunity to discuss some important topical issues. Whatever their chosen career path, every student who attended will inevitably engage with the natural world on a daily basis, and hopefully they will do so with a greater appreciation for how they can interact in a positive and responsible manner."
Ms J Pickering (Teacher of Biology & Boarding Tutor) also commented:
"Daniel's talk fulfilled its promise to bring conservation alive, using primate data to illustrate the problems facing many species in our modern world. He used real life examples from his Animal Neighbours research to enthuse students and staff alike, making us reconsider human – animal interactions, compelling us to see animal behaviour from the animals' perspective. Daniel was obviously comfortable fielding questions from his audience, providing expansive and informative answers: I know his talk has left a lasting impression on many. Everyone in the Biology Department and the Society Office is truly grateful for his continued support."
Mr Robson, (Headmaster) said:
"We are grateful that our alumni community return to School to share their knowledge and expertise with our current pupils. Our students are eager to learn about career opportunities open to them and are inspired by ORs such as Daniel. Daniel has not only delivered a live inspire lecture last year, but was happy to return to reach a wider audience with a remote inspire lecture. We had some great feedback from our students interested in the Animals Neighbours Project and those considering careers in Veterinary Medicine. We wish Daniel all the best in his finals."
A special thank you to Ms J Pickering (Teacher of Biology & Boarding Tutor).
If you would like to share your professional expertise, academic specialism or research background with our students through a short talk, master class, tutorial or inspire lecture, please complete the form here: Remote Inspire Lectures
Please bear with us as we work through our list and make contact with you to arrange dates and times for future talks.
If you have any further queries please contact Piatrice or Jas at events@reading-school.co.uk
#InspireLectures #ViaRedingensis #BuildingGoodMen #OldRedingensians #ReadingSchoolFamily #VirtualLectures