Starting a Business in the Post-Capitalist World- Remote Inspire Lecture with Paul Hargreaves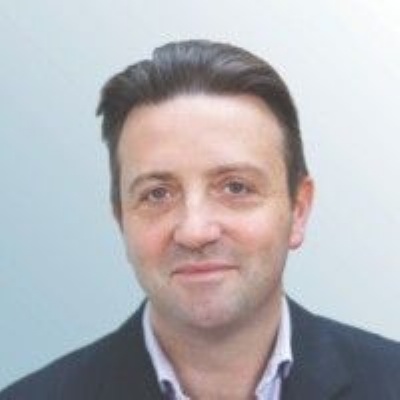 Chief Executive & Author Paul Hargreaves discussed how and why business is a vital part of achieving the UN Sustainable Development Goals, and why governments should reflect this in their fiscal policies.
Paul Hargreaves is the founder and chief executive of Cotswold Fayre, a speciality and fine food wholesale distributor. From humble beginnings in the cellar of his house, his business has quickly grown to become the leading wholesaler to farm shops and delicatessens in the UK and Ireland.
Since 2015, Cotswold Fayre has been certified as a B Corporation, meeting the highest standards of overall social and environmental performance. Paul is an ambassador for the movement within the UK and aims to inspire other businesses to move away from profit to becoming a force for good.
The tremendous success of the company has been down to creating a great place to work and one that focuses on changing the world for better, through its carbon reduction, community focus, selling quality food products and working with a poor rural community in Africa. The company's ethos of working in partnership with its suppliers makes it the most sought-after wholesaler for the many new brands launching in the sector.
Achyuttam S (10L) said:
"Local businessman Paul Hargreaves explained how capitalism is failing. He stated some unbelievable facts, including the fact that 42 of the richest people in the world have the same amount of wealth as the bottom 50%. He also explained how this is only getting worse, with the top 10% getting richer by 120%, while the bottom 50% have got poorer by 10%.

Everything that we heard from him has been clearly expressed in Cotswold Fayre mission: To benefit the people working throughout the supply chain and the people of the planet, by committing to a high standard of environmental practices. They work to benefit the planet and their employees come first, even before profit. The company is a B Corporation, which means that they are a company that meets the 'highest standards of overall social and environmental performance.'

An interesting lecture! Thank You Mr Hargreaves from all at Reading School for explaining how to move businesses away from profit to becoming a force for good!"
Thank you to Miss A Cash (Teacher of Economics) for organising this lecture.
If you would like to share your professional expertise, academic specialism or research background with our students through a short talk, master class, tutorial or inspire lecture, please complete the form here: Remote Inspire Lectures
Please bear with us as we work through our list and make contact with you to arrange dates and times for future talks.
If you have any further queries please contact Piatrice or Jas at events@reading-school.co.uk
#InspireLectures #ViaRedingensis #BuildingGoodMen #ReadingSchoolFamily #VirtualLectures @Paul_Hargreaves @cotwoldsfayre