Matthew Clarkson (OR 2011-2013) in Men's Health for his fitness fundraiser for the NHS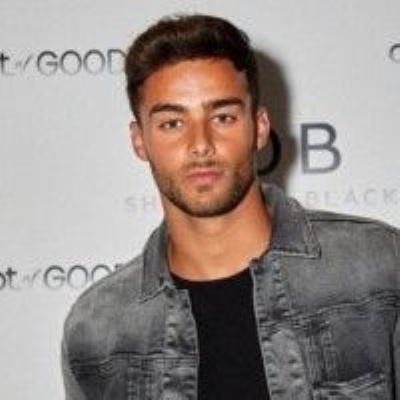 Matthew aka CristianMJC, was previously a housemate from Big Brother 16, finishing in 6th Place and has recently featured in Men's Health during National Mental Health Week emphasising the importance of physical and mental wellbeing certainly during these times of isolation.
Matthew (OR 2011-2013) explains why he choose to embark on this challenge:
"During my 30-day Murph Challenge, my grandfather, Harry Clarkson sadly passed away at the age of 96 on 28th April 2020 after contracting coronavirus. I created 'The Harry Challenge' in memory of him and to raise money for the NHS workers that worked tirelessly treating my grandfather, and every other grandparent, parent, or loved one that has been affected by the COVID-19 pandemic. The Harry Challenge is a high-intensity cross-fit workout inspired by The Murph Challenge. It consists of a 1-mile run, 300 sit-ups, 200 push-ups, 100 burpees, and 1-mile run. I will be doing this timed, every day, for 30 days, and will be filming a Youtube video documenting my experience.

There are more than just the physical benefits to the Murph Challenge as this gave him something to focus my attention on, after losing my grandfather to COVID-19. Doing the Murph challenge allowed me to keep my mind active, stay positive, so for that, this challenge has been pretty profound."
Click here to watch Matthew's 30-Day Murph video: https://youtu.be/aBXoQ1SZ4Pc.''
Click here to support Matthew's challenge: https://www.justgiving.com/fundraising/harrychallenge
Matt commented on his Reading School experience:
"Boarding at Reading School was a memorable experience, but becoming House Captain of East Wing was the highlight. An invaluable introduction to responsibility, one which allowed me to utilise my position to bring benefit to a community. Mr. Ben Coggan (Housemaster at that time) supported me in overcoming the challenges I faced, but more importantly, encouraged me to pursue my extra-curricular activities. His passion for CrossFit, introduced me to the sport.

More recently, I posted a YouTube video of 'The 30-day Murph Challenge' CrossFit workout, which was featured in Men's Health Magazine. Following the passing of my grandad to COVID, I chose to embark on another CrossFit challenge, a fundraiser, which I created in memory of him called 'The Harry Challenge' - I'm also shooting a video for this. By using my platform and online presence, my goal is to give back and benefit an even wider community, the NHS. All donations are incredibly helpful and will support the workers on the frontline. Thank you!"
We are always delighted to hear from Reading School alumni. By sharing your story, you can enhance the aspirations of students who wish to follow your professional path, inspiring them to succeed.
In addition, so many former students pursue careers in medicine and scientific research, and we are aware we have a large number of Old Redingensians who have been working on the front line during this pandemic either with the NHS or other key worker roles. Reading School embeds the core values of Excellence, Integrity, Leadership, and Community instilling a sense of duty and moral purpose in individuals, which has been evident throughout the Reading School family pulling together recently.
If you know anyone working on the front line or in key worker roles, please send their name, details of where they work (and the role they have undertaken) and a photo to alumni@reading-school.co.uk. It is important for us to share the incredible work that has been undertaken by our community as we build a board of OR's that have played crucial roles during this pandemic.
If you would like to share your story, please contact Jas or Piatrice in the Society Office at alumni@reading-school.co.uk. Particular interest is in medicine, scientific research, finance industries, computer science, engineering, languages and the creative arts.
#ViaRedigensis #ReadingSchoolFamily #OldRedingensians #RSKeepInTouch #NHS #KeyWorkers #Science #Carers