Engineering…is it for me? - Remote Inspire Lecture by Phil Tower (OR 2010-2017)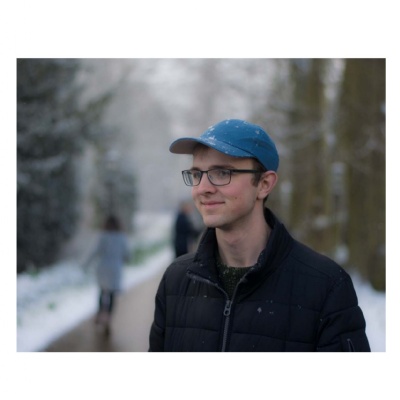 Phil specialises in Manufacturing Engineering, which involves factories and their logistics, as well as business management skills, among other things.
Lucas K (12HYA) provides an overview of his lecture:
"In the first part of his talk, Phil discusses his journey from Reading School to university. After completing his A Levels (in Maths, Further Maths, Physics, Economics), he decided that Engineering was the perfect field to both combine his scientific skills and fulfil his love of problem-solving, stating that, 'engineering is simply solving problems'. He then gave us an insight his life at university, highlighting the aspects of engineering that he enjoys the most, including practical team projects, internships and lab work.

In the second part of his talk, Phil offers some guidance to those considering studying Engineering, emphasising the flexibility it offers in terms of specialisations and career prospects as well as the beneficial applications it can have in the world. He also recommends some ways to further explore the industry.

To conclude, he examines the importance of engineering in the future, stating that it is not just about the science, but about people, life, and the world.

I would like to thank Phil Tower for talking to us, as well as to Mr Sharma and the Society Office for coordinating these inspire lectures."
Mr AM Robson (Headmaster) added:
"During his time at Reading School, Phil demonstrated an excellent natural ability across all of his subjects and his clear desire to do well. Thank you Phil for keeping in touch and giving back by sharing your expertise to benefit our current students."
If you would like to share your professional expertise, academic specialism or research background with our students through a short talk, master class, tutorial or Inspire Lecture, please complete the form here: Remote Inspire Lectures.
Please bear with us as we work through our list and contact you to arrange dates and times for future talks.
If you have any further queries please contact Piatrice or Jas at events@reading-school.co.uk
#ViaRedingensis #BuildingGoodMen #ReadingSchoolFamily #OldRedigenisians #RSKeepInTouch #VirtualLectures #Engineering