Historical Research Methods- Remote Inspire Lecture with Professor Martin Parsons PhD FRHistS (OR 1963-1970)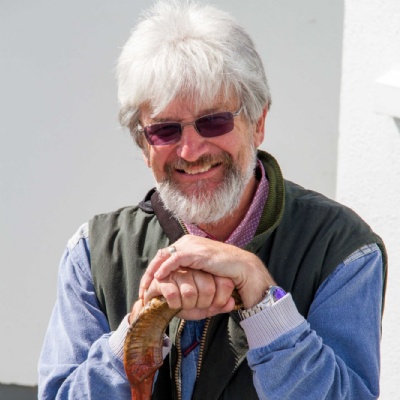 Professor Martin Parsons PhD FRHistS (OR 1963-1970), formerly the Director of the Research Centre for Evacuee and War Child Studies at the University of Reading, shared his knowledge of methodologies and research techniques in an online lecture this week.
Reading School's history students were treated to a very interesting and inspiring lecture from Professor Martin Parsons PhD FRHistS (OR 1963-1970), this week, on the topic of historical research methodology. During his talk, Martin covered the various stages of a history research project, from choosing the research question and organising and interpreting the source material, through to writing up a first draft.
Martin's own historical research into the effects of war on children has made him an international expert on the topic, and his findings are a driving force behind humanitarian projects to help children affected by conflict in the Middle East today. He explained how the research aspect of history has fascinated him since his schooldays, because it gave him the opportunity to go beyond the textbook, and to form his own judgements based on the evidence he had collected.
A question and answer session followed the lecture, in which Martin gave an insight into his own research and answered a number of students' more specific questions about the attractions of historical research and the best ways to go about it.
Mr M Kearle (Head of History) said:
"Martin called on his wealth of experience to explain the processes necessary for successful and enjoyable historical research – these included choosing a topic which really motivates you, working proactively to expose yourself to as much primary source material as possible, and having a clear question in mind to guide and focus your research. He also gave advice for planning, crafting and tweaking an extended piece of writing based on historical research. This was incredibly useful for the Year 12 history students who attended, as they are preparing to embark on independent research over the summer for their coursework essay."
Mr AM Robson (Headmaster) said:
"A huge thank you to Martin, an inspirational alumnus, who we call upon time and time again to share his valuable expertise, knowledge and experience."
Thank you to Mr M Kearle (Head of History) for arranging this lecture and to the Society Office for coordinating all online inspire lectures.
If you would like to share your professional expertise, academic specialism or research background with our students through a short talk, master class, tutorial or inspire lecture, please complete the form here: Remote Inspire Lectures.
If you have any further queries please contact Piatrice or Jas at events@reading-school.co.uk
#OldRedingensians #ViaRedingensis #BuildingGoodMen #ReadingSchoolFamily #RSKeepInTouch #RSInspireLecture #History