Reading School's Inaugural Poet Laureate- George R (12AC)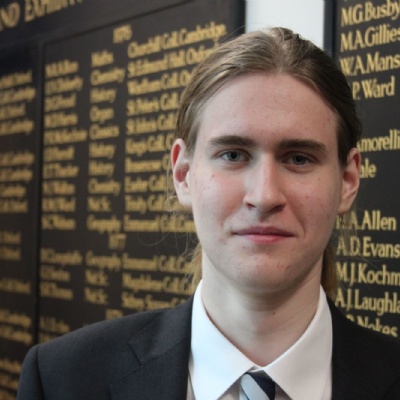 Congratulations to George R (12AC) who has been appointed as Poet Laureate this year.
All pupils were invited to apply for the position of Reading School's Poet Laureate by submitting poems based on the theme of the Reading Way. We received applications from right across the school community from Year 7 to Year 13 making selecting a shortlist for Mr Robson to consider a challenge.
George takes over this position from our inaugural Poet Laureate Leo O'D (13PS) who shared his poems with the wider school community on a wide range of topics last academic year from the school's commemoration to a climbing accident Leo experienced.
George has begun his term in office by writing a poem in honour of the Reading Way:
We are constructed with Classical ideals of Catullus,
of Homer, Virgil, and various other verse-sculptors,
through Biblical teachings of Benedict and Boniface
to more modern moralists like Mill and Nozick.
And Shakespeare's suspended in the air in English
as in Big School a band rehearses, brilliantly
showcasing Also Sprach Zarathustra's superb timpani,
the rumble running through the walls to the rugby
game outside, operating as enthusiastic onlookers.
Without this weird academic wonderland
there are students volunteering in schools, or selling
small knick-knacks, badges, et cetera, for charity,
for here
the people care not just
about their final grades,
but help each other when
they need some love or aid.
We would like to that thank all those that submitted some excellent poetry and give particular thanks to Leo O'D (13PS) for all of his contributions last year.
Thank you Mrs V Geraghty-Green and the English Department for their support.
#ReadingSchoolFamily #RSEnrichment #ViaRedingensis #BuildingGoodMen #PoetLaureate #RSEnglish #Poetry #English