Spider Silk: The Material of the Future- Remote Inspire Lecture with Dr Chris Holland (OR 1993-2000)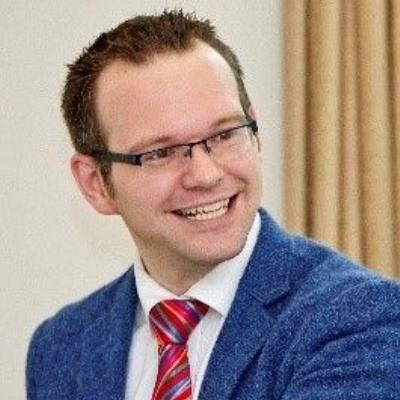 Dr Chris Holland untangles just how researchers are discovering the secret properties of spider's silk to develop new materials.
Dr Chris Holland is currently a Senior Lecturer in Natural Materials at the University of Sheffield. He attended Reading School from 1993-2000. During his time at school, Chris was inspired by long-standing Head of the Biology, John Oakes (Teacher 1970-1997) and credits him for his keen interest in the Sciences.
Chris then attended the University of Oxford, where he earned a BA in Biological Sciences, a MSc in Integrative Biosciences as and eventually, a D. Phil. He later earned a Fellowship whilst working in the Oxford Silk Group.
During this fascinating talk, Chris discusses what material science is and why it is important, its role in technology today and the global implications of the advancement of materials. Whilst originally trained in classical biology, he explores how spiders and silk worms make silk as a means to produce other high-performance products.
Ms J Pickering (Teacher of Biology) said:
"Dr Holland's fascinating talk generated a barrage of questions that illustrated his audience's involvement in the session. His enthusiasm for his job and research group was obvious and infectious. Hopefully his account of his career, how Biology lead him to Material Science, will help students recognise the interconnectivity of all of the sciences and open their eyes to a career in scientific research. It was an hour well spent at a time when we are all exceptionally busy - I thoroughly enjoyed the talk, as did the students who were watching with me."
Thank you to Dr Chris Holland for presenting such an interactive and engaging Inspire Lecture.
A special thank you to the Society Office for arranging this lecture.
If you would like to share your professional expertise, academic specialism or research background with our students through a short talk, master class, tutorial or inspire lecture, please complete the form here: Remote Inspire Lectures
If you have any further queries please contact Piatrice or Jas at events@reading-school.co.uk
#ViaRedingensis #BuildingGoodMen #ReadingSchoolFamily #RSInspireLecture #OldRedingensians #RSKeepInTouch #Biology