Study & Go Abroad: Remote Inspire Lecture with Tom Henderson (OR 2010-2017)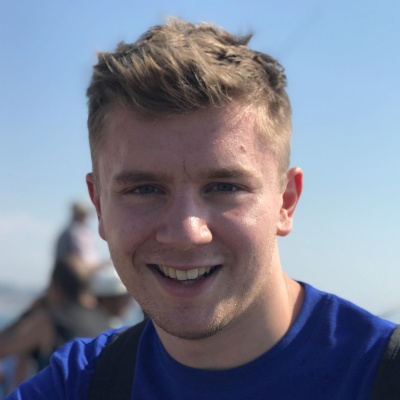 What's it like to do an Erasmus exchange as part of your undergraduate course at university? We asked final-year Economics student Tom Henderson (OR 2010-2017) to talk to our students about his experience studying abroad in France.
During his time at Reading School, Tom earned top grades at A-Level in Geography, Mathematics, Economics and French and he actively participated in the French exchange in Year 12 and French Debate which was particularly impressive. He started his Bachelor's degree in Economics and Politics at Durham University in 2017 and undertook an ERASMUS year abroad at EDHEC Business School in Nice, a fantastic city on the French Riviera that he had already visited and loved.
The original Erasmus programme began as an exchange programme for higher education students which has grown and developed into the Erasmus+ programme which celebrated its 30th anniversary in 2017.
Tom shared his experience in Nice, which was overwhelmingly positive; it gave his course a new perspective, being able to take modules not available at Durham, developing valuable employability skills, working in a diverse team and, of course, communicating in French. Despite not having the opportunity to apply his French speaking skills at university in Durham, Tom valued taking A-Level French at Reading School because it had given him the foundation to cope with life in France.
Naturally, Tom spoke about the "lost in translation" moments he encountered. Despite the fact his course was in English, he felt that his language skills vastly improved, especially during spontaneous interactions with his flatmates or the local people.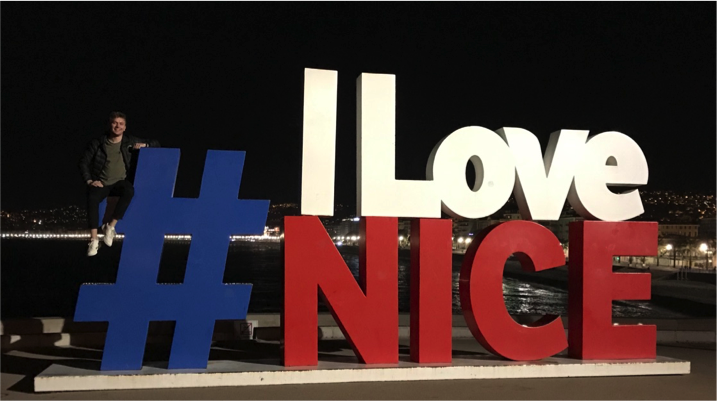 He spoke enthusiastically about his social life abroad as equally important as his studies, immersing into the French culture and lifestyle by joining the local rowing club and living in with other international students.
Unfortunately, COVID-19 cut his study abroad experience short and Tom had to return to the UK but his love for France brought him back to the city for a quick visit during the summer.
Tom concluded his talk with some very helpful advice regarding A-Level and UCAS applications to help students prepare for what could be a fantastic study abroad opportunity, hopefully in a French-speaking country!
John S. (Year 13) said:
"Tom gave a very engaging and interesting insight into opportunities for study abroad as part of a British university degree. It was encouraging to hear how he felt his language skills developed by immersion over the course of his year in Nice, as well as how his horizons were broadened by study with French experts in his subject and by pursuing his sporting interests at the local rowing club. It was a great source of inspiration to hear what a useful ancillary skill French can be, and to see how far an A-level in French can take you at university level and beyond."
Malik D. (Year 12) said:
"I really enjoyed the talk; it really opened my eyes to the advantages of studying brad to the extent that I am now considering doing it myself. The information was really relevant and Tom portrayed it in an enjoyable and easy to understand manner. It was really easy to follow and Tom was a great speaker."
Mr A M Robson, Headmaster said:
"I am delighted that Tom returned to give an Inspire Lecture on the importance of learning a second language. The MFL Department aims to foster a passion for the French language and francophone culture by creating proficient French users, independent learners and international citizens. Tom demonstrated this during his time at Reading taking up every opportunity.

Cultural awareness is becoming crucial in our society and in the global economy. What employers will be looking for in post-Brexit Britain is global citizens with the intercultural skills to drive our economy. We aim to nurture this awareness as pupils study languages across the different continents.

In addition, last academic year, 100% of candidates studying languages gained A*-B grades. French, German, Latin and Spanish at A Level. Undoubtedly, this bucks the national trend of a decline in languages, especially for boys.

Thank you Tom for sharing your year abroad and how you were able to demonstrate the importance of continuing practice.''
A special thank you to Ms E Fondu (Teacher of French) for leading on this Inspire Lecture and to the Society Office for arranging and coordinating all Inspire Lectures.
If you would like to share your professional expertise, academic specialism or research background with our students through a short talk, master class, tutorial or inspire lecture, please complete the form here: Remote Inspire Lectures
If you have any further queries please contact Piatrice or Jas at events@reading-school.co.uk
#ViaRedingensis #BuildingGoodMen #ReadingSchoolFamily #RSInspireLecture #OldRedingensians #RSKeepInTouch #MFL #French #languages