Remembrance Day 2020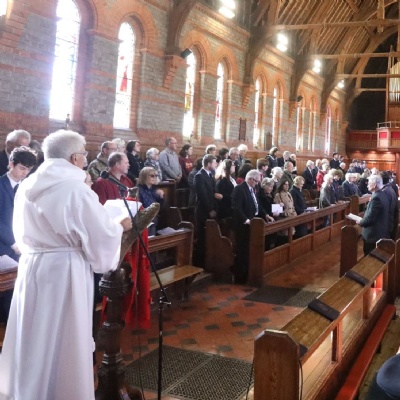 #tbt to last year's Remembrance Sunday service in the Chapel.
Unfortunately, due to the national lockdown our annual Remembrance Sunday Service could not take place. It is not quite the same this year, with no service, addresses or parade but, nevertheless, all pupils and teachers will observe a 2 minute silence at 11.00 today, we take this time of silence to remember the men and women who gave their lives for peace and for our freedom.
We hope you enjoy the commemorative poem written in by George R (Poet Laureate 2020-2021):
Blue Britain
Their bright blue youthful eyes their only shields,
Their limbs all left to fertilise the fields.
The rich kids playing soldiers: plastic men,
Who, bought for dust, were quickly lost and then
Some more were found to keep the playdate on.
They failed to make our promised Avalon...
O no more needless death: the best remembrance.

We wander glued - alone - to iPhone screens,
Our pockets' clangs of cash can drown the screams.
As wars kick off and viruses attack
And children starve - have we each other's backs?
From here on in we all must be as one
Till horsemen one, two, three, and four are done…
O no more needless death: the best remembrance.
In addition, Old Redingensians, Clive Windebank (OR 1952-59), Ken Brown (OR 1955-63) and Chris Widdows (1955-62) kindly provided a shortened version of the service for Remembrance Sunday, 8 November 2020, as we remember our fellow ORs who made the ultimate sacrifice.
#RemembranceDay2020 #lestweforget #ReadingSchoolFamily #OldRedingensians #BuildingGoodMen #ViaRedingensis