First virtual MMI practice for Reading School aspiring medics and dentists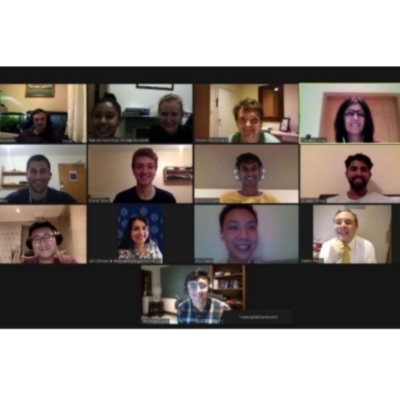 On Monday 9th November, we conducted our first-ever MMI interviews via Zoom.
A huge thank you to Professor Vitaliy Khutoryanskiy, Dr Patrick Purcell, Mrs M Kang (Teacher of Biology), Will Moore-Kelly (OR 2005-2012), James Kennedy (OR 2001-2008), Omar Uwais (OR 2008-2015), Roy Zhang (OR 2008-2015), Zhenghao Wang (OR 2008-2015), Shahmeer Noori (OR 2010-2017), Arjun Thayil (OR 2008-2015), Kieran Toms (OR 2008-2015) and Smit Vaidya (OR 2010-2017), who gave up their evening to help our aspiring medics and dentists.
Our experienced interviewers were a mix of doctors (some of whom were alumni), alumni medical students, a member of our parent community and staff. At Reading School, our MMIs consists of 4 short interviews, created in house, which last approximately five minutes long. The interviewers sit at 'stations' and the interviewees move between them. Each 'station' may involve answering a question, completing a practical task, or participating in a role-play.
It was a long evening, but our students hugely benefit from the exclusive interview insight and feedback on their performance during the interviews.
A special thank you to Piatrice and Jas in the Society Office for co-ordinating the evening and Ms J Pickering (Teacher of Biology and Head of Medics) for arranging the interviews.
Our next MMI practice evening will take place on Tuesday 17th November. If you are interested in helping with MMI practice sessions or traditional mock interviews (this year or in the future), please contact Jas Chhokar at alumni@reading-school.co.uk.
#ViaRedingensis #BuildingGoodMen #ReadingSchoolFamily #MMI #Medicine #RSKeepInTouch #OldRedingensians