Q & A with Dr Ganesh Iyer, Chief Cardio-Thoracic Surgeon ​​​​​​​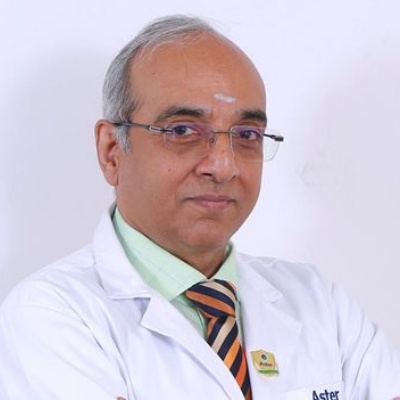 It was a busy day for Dr Iyer, but nevertheless, he joined our Year 12 students, alongside Ms J Pickering (Teacher of Biology) for a Q & A session via Microsoft Teams last week.
Dr Iyer is a lead consultant in the field of Cardiothoracic and Vascular Surgery and has extensive experience in the teaching field and has been training graduate medical students.
During the Q & A, Dr Iyer spoke enthusiastically about his 25-year career and why he chose to become a cardiothoracic surgeon. Our students were intrigued to hear about the different healthcare systems around the world and his work in complex adult and pediatric cardiac surgeries including heart scans and 3D printing.
Eashan RC (12) commented:
"It was really interesting to learn more about the developments in medical technology and how it has improved patient care."
Aditya I (12) also said:
"I liked it because it furthered our understanding of the American, Swedish and Indian healthcare systems."
A special thanks to Dr Ganesh Iyer, who had just finished a full working day including a 7-hour operation before speaking with our students. We are extremely grateful to those that continue to assist in providing opportunities and expertise to our students during these challenging times.
If you are an Old Redingensian and would like to join our private LinkedIn medical society, please click here: Reading School Alumni Medical Society
If you would like to share your professional expertise, academic specialism or research background with our students through a short talk, master class, tutorial or inspire lecture, please complete the form here: Remote Inspire Lectures
If you have any further queries please contact Piatrice or Jas at events@reading-school.co.uk
#ViaRedigensis #ReadingSchoolFamily #BuildingGoodMen #ReadingSchoolMedicalSociety #RSEnrichment #MedSoc #medicine #careers