Christmas Lunch 2020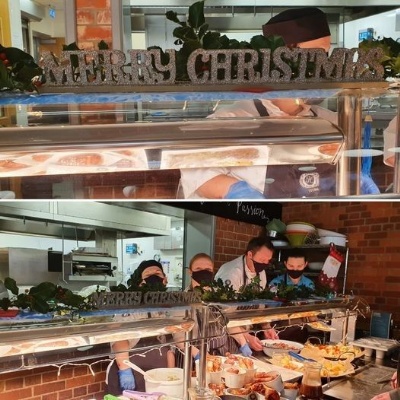 This week, hundreds of students enjoyed a delicious Christmas school dinner.
A huge thank you to our excellent catering team, led by Michal Zakrzewski (Head Chef), for working hard to serve the Christmas school lunches. Our catering team also did a brilliant job serving the Boarding Christmas Dinner yesterday evening.