Young adult fiction Author, Sarah Govett returns to Reading School to talk about her latest book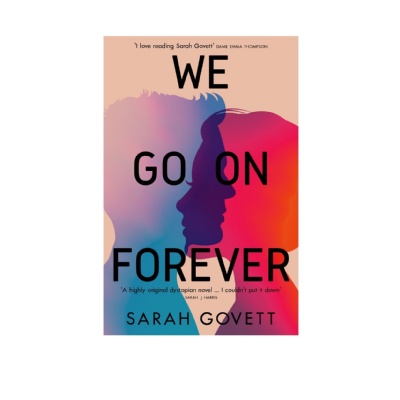 Young adult fiction Author Sarah Govett will talk to Year 9 students in Big School on Wednesday 30th June at 1:30pm
Sarah is an Oxford graduate and author of the critically acclaimed dystopian trilogy, The Territory. The Guardian's children's book critic called The Territory 'The 1984 of our time'. It was also included in the Telegraph's Best YA Books of the Year and won the Trinity Schools Book Award 2018. Her latest dystopian novel, We Go On Forever, is described by her publisher, Marotte Books, as a 'timely and heart-wrenching love story set in a dark dystopian world with echoes of Never Let Me Go'.
Initially planned to take place during Book Week in March, this talk is an excellent opportunity for Year 9 students in preparation for their English GCSE dystopian fiction reading over the summer.
Signed books are available by pre-ordering and paying in advance using the MCAS Parent Portal.
Books can be pre-ordered and paid for from Friday 21st of May. The deadline for pre-orders is Friday 4th of June.
Pre-ordered books will be available on the day of the Sarah Govett's talk.
We would like to thank the Old Redingensians Association for their continued support of our popular Book Week.
#ReadingSchoolFamily #WeAreRedingensians #ReadingWay #BookWeek2021 #Sarah Govett #Reading #Books