The Reading School Book Award 2021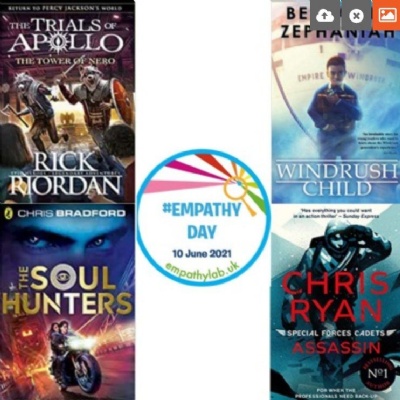 The Reading School LRC Book Award Team is delighted to announce the shortlist for this year's award.
2021 Shortlist:
The Reading School Book Award is awarded annually by pupils at Reading School for recent exciting and engaging Young Adult novels. Copies of the shortlisted titles can be borrowed from the LRC and the winner will be revealed after a vote in September.
Last year the winner was Nightshade by Anthony Horowitz.
KS3 Popular Reads Brochure 2021
All pupils in Year 7 and 8 students were given a special English lesson before half-term where they could look at LRC books, chat about books and borrow books. Our KS3 Popular Reads Brochure 2021 highlights some of the most highly rated titles at Reading School and includes suggestions for those wishing to try something different. The brochure can be accessed here: KS3 Popular Reads 2021 (reading-school.co.uk)
The brochure includes books supporting Empathy Day which occurred on 10th June. Reading is a fantastic way to start the conversation about building a more empathetic society and helps young people learn more about empathy.
#WeAreRedingensians #ViaRedingensis #BookAward2021 #RSEnrichment #reading #books