Non-Uniform/Christmas Jumper Day- Friday 10th December 2021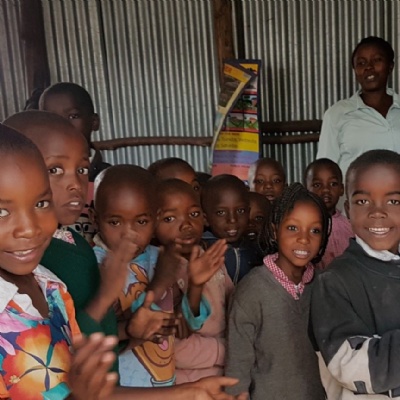 We are holding a non-uniform fundraising day on Friday 10th December 2021 for our friends at the Sure24 and RainEdge High School in Nakuru, Kenya.
Our friends and partners at the Sure24 orphanage and RainEdge High School in Nakuru, Kenya have been severely challenged by the impact of Covid-19.
The lack of a National Health Service and any financial support from local and national government for their work during the pandemic has put a massive strain on their ability to care for the most vulnerable children and young people.
Our Kenyan friends however still have hope. I hope that they will have clean water and food to feed the 110 orphans and 200 students at our partner school Rain Edge High School. Through our commitment to the Future Stories International initiative, the Richard Childs Centre for Character and Leadership located at Rain Edge High School, provides opportunities for children from age 11-18 to not only survive but thrive and flourish.
Last year, the Student Charity Committee and the Society Office organised a non-uniform Christmas Jumper Day to support the orphanage. The Redingensian community made over 440 donations, and we were able to raise £2892.75.
The Student Charity Committee are asking for your help again this year. Year 13 Charity Prefect Archie T (13VGG) said:
"In Kenya there are more than 800 registered orphanages, with an estimated 45,000 children according to the government. We may not be able to make a difference to the whole world, but we can make a significant impact in the life of one child in Kenya, by making a small donation. It's a child's right to live in an environment where they can thrive and know that they are safe and protected. We welcome your support for our partners in Kenya."
Onesmus, who joined Sure24 in 2016, recently said:
"Because of Sure 24 and Reading School, I was given hope. Before, I had no hope. I try and show character and want to be a chef. We are blessed to have friends like Reading School. Thank you for your support of Sure and Rain Edge High School."
All students will be asked to make a minimum donation of £2. If your son wishes to take part in this event and raise money for such a worthy cause, please donate via our JustGiving page: Reading School is fundraising for PHOENIX COMMUNITY CARE LTD (justgiving.com)
Your contributions will be used to provide food, clothing, shelter, and education for children of the orphanage, providing a haven from the streets of Kenya's third-largest city.
Organised by Archie T (Charity Prefect) & the Society Office, in partnership with Phoenix Community Kenya. 
#WeAreRedingensians #ReadingSchoolFamily #RSCares #TheReadingWay #nonuniformday #christmasjumper #kenya #sure24orphanage #community #leadership