Endeavour (ITV series)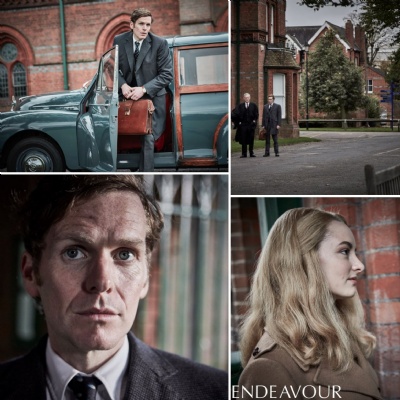 The prequel to Inspector Morse, Endeavour and Reading School
The climax of the series, Endeavour (the prequel to Inspector Morse) episode 6, entitled Icarus, saw Morse employed as a teacher for the Lower Sixth class in a school named 'Coldwater' just outside Oxford. In reality, Coldwater was Reading School, filmed over the October half term in 2017.
Morris Minor, Brett Nero and Clunchfist were rather unfriendly students, unlike some of the characters we have here!
The Physics labs and the English corridor, the Gatehouse, the Terrace, the Cloisters and Big School were included in a number of scenes. The Waterhouse buildings starred in an excellent production.
We will endeavour to ensure that Reading School is a more welcoming place than Coldwater!
Well done to our Students who were cast as extras in this first class production.
Thank you to Neil Goulding, The Estates Team and School Business Manager, Amanda Snow who co-ordinated this event.
Reading School is an iconic site not only for filming, but is also available for weddings in our Victorian Chapel and other areas available for social events. Please contact the School Business Manager at events@reading-school.co.uk for further information.