Reading School 2nd XV v Bluecoats 3rd XV   50 – 0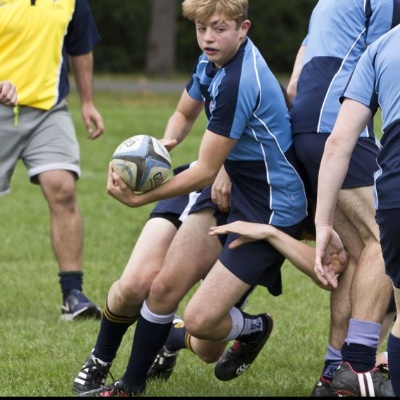 Wednesday 4th October 2017
In what would usually be a well matched game against Bluecoat's 3rd XV the outcome was quite surprising (especially to the opposition).
Two tries scored in the first two minutes set Reading School up to keep scoring with no answer from Bluecoat who only looked like crossing the line once.
The Scorers were Tim Cato, James Lin and Joe Graham with a hat trick of tries, the pick of the bunch from a cross field kick from Matt Rudd.
Now top of the Super League table and continuing to dominate, this year's 2nd XV are proving themselves to be the team to beat.