LRC Annual Extreme Reading Photo Competition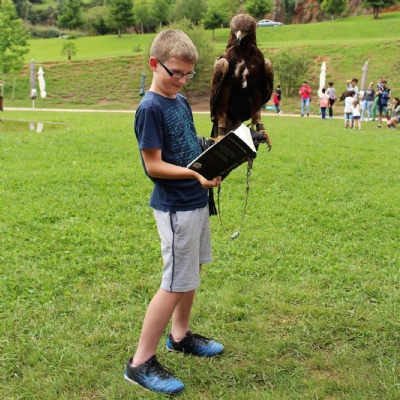 LRC Celebrations for Prize Winners
The LRC runs an annual Extreme Reading photo competition, challenging staff and pupils to take a photo of themselves reading somewhere unusual over the summer holidays.
With nearly 40 entries it was very hard deciding on the winners! Finalists were invited to a prize giving ceremony upstairs in the LRC where they were treated to cake and a free book.
The two winning photos were then revealed and the winners were awarded Amazon gift cards and the honour of being featured on our Library Reward Card for this academic year.
This was followed by a celebration for 7L who have set a new record for the number of books read over the summer holidays as part of our Y7 Summer Reading Challenge. 7L collectively read 155 books, which is an awesome new record. They particularly enjoyed reading Stormbreaker by Anthony Horowitz, Percy Jackson and the Lightning Thief by Rick Riordan and Finding the Fox by Ali Sparkes.