Innaugural LRC "NERD QUIZ" 2017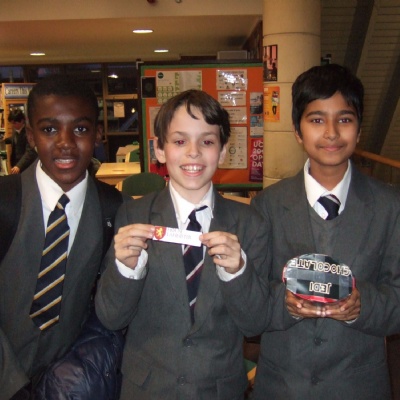 Our first Nerd Quiz took place in the LRC after school yesterday. Traversing space and time, pupils were challenged with questions testing their Star Wars, Star Trek, Dr Who and Game of Thrones knowledge. The quiz was the brain child of Tom and James in Year 9.
It was a close fight but the winning team were Year 7 pupils Bryan, Adam and Yuvam. Even though they were Team "House Lannister" they admitted they were too young to know much about Game of Thrones. Despite this, they still came out on top.
Our thanks go to Tom and James for a fantastic quiz and generous prizes including Jedi Chocolate!