Adverse Weather Update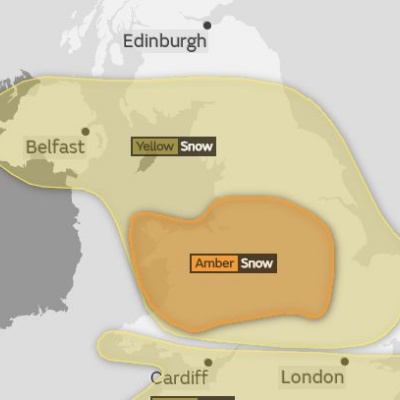 We are advised by the DfE that 'during severe weather conditions, such as snow, you should keep your school open for as many children as possible'. (Emergency planning and response www.gov.uk/guidance/emergencies-and-severe-weather-schools-and-early-years-settings). However, it might be necessary to close temporarily due to inaccessibility or risk of injury.
The Met Office (www.metoffice.gov.uk/public/weather/warning) maintain that a spell of heavy snow is likely over parts of the Midlands. Road and rail travel may be subject to delay. This is an amber snow warning for Sunday 11th December. We are providing this information as now that 'Winter is coming' we want to ensure all parents and students are fully prepared. Please ensure that your son has the appropriate outerwear and footwear when travelling to and from school.
As of Friday 8th December 2017, there are no warnings for Reading and the surrounding area for Monday 11th December. Boarders should take especial care when travelling back to Reading School on Sunday evening, 10th December 2017. Further details are available in the Headmaster's weekly email. Please see link to Adverse Weather Plan