Harry Potter Book Night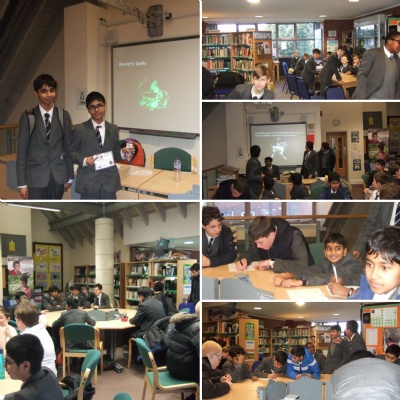 Please enter an introduction for your news story here.Celebrations took place in libraries and book shops across the country last week for fans of Harry Potter.
At Reading School, we started the day with a Harry Potter themed cake sale, raising money for this terms charity, Lepra. Later fans of all ages took part in our Harry Potter Quiz, created this year by Swapnanil De (10S) and organised and run by Beck Walker (10W) and Vamshi Darisi (10E). Over 45 pupils took part, but the clear winners of this superfan quiz were previous winners Tanubhav Saha (9S) and Witharana Dinindu (9S). Harry Potter Book Night is an annual event inviting fans of all ages to celebrate J.K. Rowling's wonderful series.
Thanks for your help.