United Kingdom Linguistics Olympiad 2018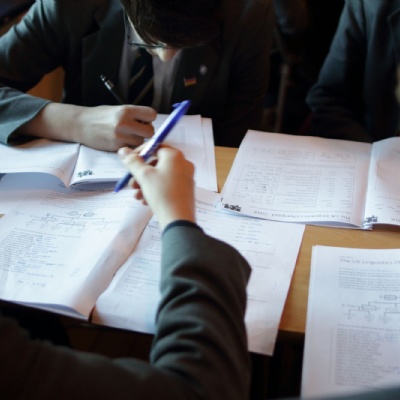 This year once again saw Reading School being entered for the United Kingdom Linguistics Olympiad [a series of high-end stretch and challenge logic problems through the medium of real, but unfamiliar, languages], which had seen huge national successes the previous year at all levels.
All students in Yr7 - 11 were entered along with all linguists (French, German, Spanish or Latin) in Yr 12 - 13. Yr7 - 9 are Foundation Level, Yr10-11 are intermediate Level and Yr12-13 are Advanced Level.
The languages in this year's competition were:
Lithuanian,
Bulgarian,
Fijian,
Gilbertese,
Icelandic,
Vietnamese,
Northern
Central Pame,
Albanian.
Results to be published next half term.