O'Hallorans raise money for London's Air Ambulance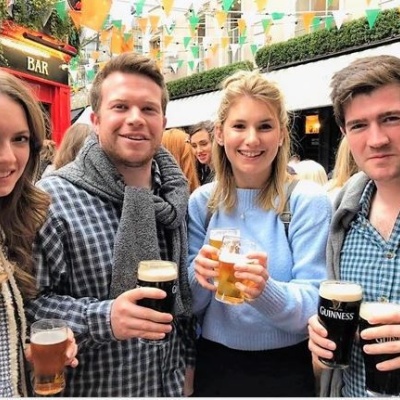 Former Reading School boys, Charles and Chris O'Halloran, are raising money for London's Air Ambulance
Charles O'Halloran (OR 2007-2009) and Chris O'Halloran (OR 2009-2011) are running the Royal Parks Half Marathon to raise money for the charity following the support Charles received in an accident last year. In October 2017, Charles was hit by a car, suffering serious injuries; London's Air Ambulance provided rapid care to stabilise Charles, as they do for thousands of people every year.
Both Charles and Chris attended Reading School in the Sixth Form and both subsequently spent time working at Reading School after University - they would hugely appreciate any support for this fantastic charity.
https://www.justgiving.com/fundraising/teamcoh
Reading School is dedicated to cultivating a culture of commitment and philanthropy. Both Chris and Charles have displayed many attributes with their work at Reading School, as gap year Interns, as well as their pledge to a great cause very close to their hearts.
Headmaster, Mr A M Robson, said,
"We are thankful that Charles has made a full recovery through the first response from London Air Ambulance – both Chris and Charles have given so much to Reading School, and we are encouraged to know that they continue to look out for the needs of others. One of our fundamental aims to Build Good Men, and I cannot think of better role models. Chris and Charles' support for the work of the Air Ambulance is also something close to our hearts. For many years Reading School has been proud to provide a designated landing site for the helicopter of the Thames Valley and Chiltern Air Ambulance on our playing field as we are located just 300 metres from Royal Berkshire Hospital.

We hope you can join us in supporting Charles and Chris in this worthy cause."