Rain Edge International – Sure 24 visit Reading School October 2018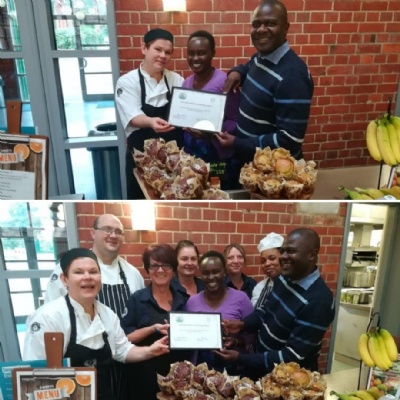 Reading School's long standing partnership with Rain Edge International – Sure 24 linked Bakeries
Sammy and Millie Nawali are working together to help orphans in Nakuru, Kenya. The co-founders of Rain Edge International Centre – Sure 24 visited Reading School's Refectory to link Sure Hope Bread. The bakery opened for baking and selling bread as one of the self-sustaining projects led by Sammy.
Working to change lives and shape destinies, Sure 24, offers street children more than a way to survive. They have provided shelter, care, education, water, transportation, employment and crops to children, young people and adults, to a section of the Kenya population that others would prefer to ignore.
Reading School was also honoured to welcome Reverend Sammy Nawali from Rain Edge International - Sure 24, Nakuru, Kenya to preach to a packed audience at the Reading Minster of St. Mary the Virgin as a part of our Commemoration Service on 1st October 2018.
#ReadingSchoolFamily #schoolspartnerships #socialmobility