Reading School's partnership with the University of Reading flourishes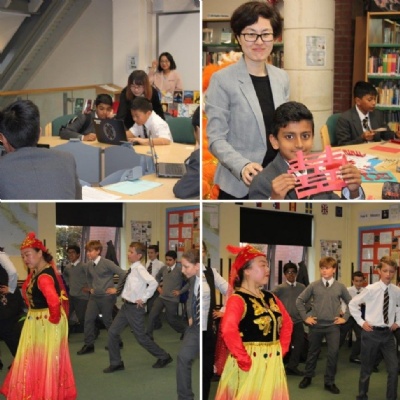 Knowledge sharing and best practice Reading School leading the way
Reading School is proud of its partnership with the University of Reading which involves initial teacher training. For instance, Mr R Baldock (Head of English) shares his expertise regarding English teaching with trainee teachers on a regular basis at the University of Reading. This approach has been described as 'inspirational' and 'highly motivating.'
It is important that Reading School shares excellent practice locally, nationally and internationally and Mr R Baldock leads the way with other subject mentors. Reading School staff are outward-looking and appreciate that we have a responsibility to strengthen the system on a whole.
Arguably, one of the most essential ways of doing this is through nurturing teachers at the beginning of their careers. Furthermore, Reading School has played a leading role in supporting a scheme that encourages teachers of English from China, to share best practice by inviting them to our School.
We too benefit from sharing best practice, having had six visitors from different regions in China this week. Our Year 7 pupils were introduced to Chinese and Korean style dancing as well as Chinese characters and language.
Thank you to Mr M Cooper (Head of Modern Foreign Languages and Classical Studies) on his organisation of the programme. We hope that the partnership between University of Reading and Reading School continues to flourish.
#UoR #Englishlanguage #ReadingSchoolFamily #schoolspartnerships #buildinggoodmen #ReadingSchoolChina #internationalprograms