Write Path...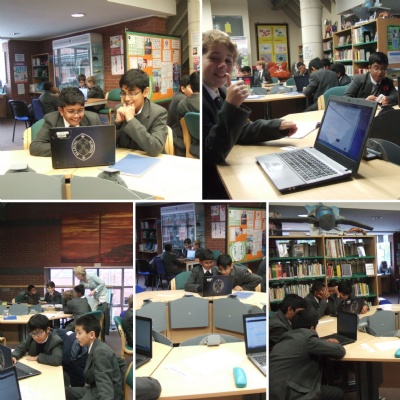 Last week, on 5th November, Year 7's took part in the Write Path International Collaborative Writing Project...
Write Path is an annual international collaborative writing project enabling budding authors from around the world to contribute to story starters devised by famous authors.
This year, 7C rose to the challenge, to continue stories from authors including Piers Torday and Jo Cotterill. Work began at 5.30am in Mumbai and continued with contributions from Great Walstead School before we got stuck in at 10am.
We had six stories to continue in just one hour, so working in pairs each took one story to work on. All pupils who took part should be incredibly proud of their work.
Special thanks go to Mrs R Romano (Teacher of English) and to our Pupil Librarians for all their work on this project. You can read the stories here https://www.writepathint.com/stories-november-2018
#ReadingSchoolFamily #Challenge #BuildingGoodMen #English #Storywriting #librarians #RSEnrichment