Regional Southeast State School of the Year 2018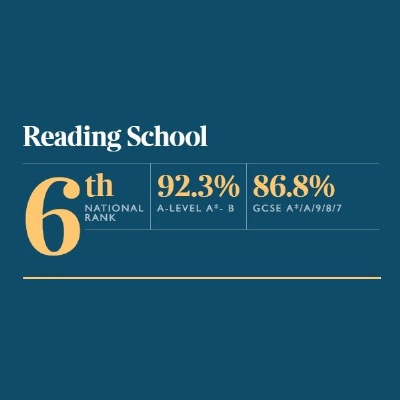 Reading School ranked 6th place nationally, out of 2,000 highest-achieving schools in the UK
Reading School is proud to have held its 1st place in the Regional Southeast State Secondary School category, as well as 6th place nationally, announced in this Year's 26th edition of Parent Power, published by The Sunday Times.
This survey identifies the 2,000 highest-achieving schools in the UK, ranked by their recent examination results and we have secured 6th place in the top 500 State Secondary School's table.
Mr A M Robson, Headmaster, commented that:
'The fact that we are ranked 1st in the parent power league tables for the Southeast region for the second successive year, is clear evidence of the sustained high performance and academic excellence of Reading School.
We are extremely proud of the fact that we are the top ranked state boarding school nationally. Reading School was ranked 6th nationally for all state schools (the highest outside of London), up from 7th place last year.
In addition, we are especially proud of the achievements of students from less advantaged backgrounds who gained places at Oxford and Russell group Universities.
We believe in academic excellence and our students gained a record number of Oxbridge offers in 2018. Crucially, Reading School values academic excellence alongside developing character and building good men by instilling compassion, commitment and curiosity.
The rankings are a reflection of the hard work and dedication of our students and the professionalism of our outstanding staff. Furthermore, the support of parents, Alumni, The Reading Foundation and the Governing body have been vital contributory factors. They have indeed been the power behind this excellent performance.
It is important that we continue to put our values of excellence, integrity, leadership and community in to practice and ensure that we build upon this leading up to our 900th Anniversary in 2025.'
Reading School is holding its Sixth Form open evening this Thursday, 29 November, for internal and external pupils, for both, day and boarding places. Having the advantage of being close to the M4 and only 30 minutes from Paddington Station, Reading School Boarding offers some comparable places to its independent counterparts being rated 'Outstanding' by Ofsted 2017. Visit our website for further details: https://www.reading-school.co.uk/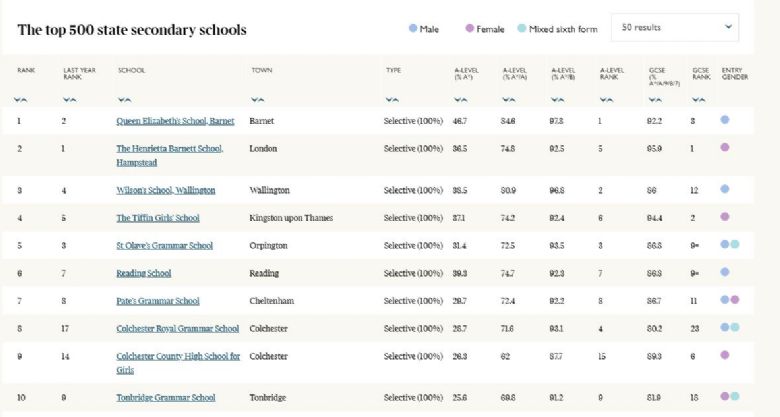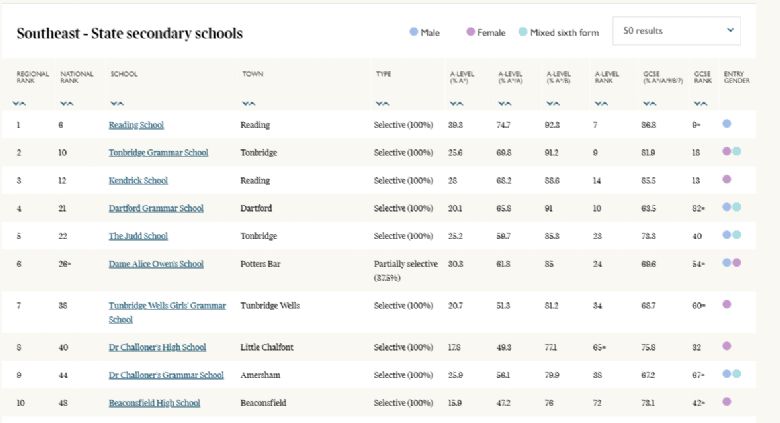 #ParentPower #ReadingSchoolFamily #AcademicExcellence #Leadership #Outstanding #Boarding #StateSchools #RSKeepInTouch #ReadingSchoolAlumni