Erleigh road closure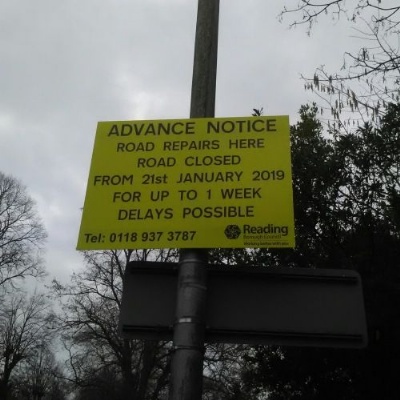 Road Closure: Road Repairs and Tree Works will be taking place along Erleigh Road from Monday 21st January and are expected to take a week to complete.
Having spoken to RBC Highways, access to the school grounds for staff, visitors and deliveries will be from the Craven Road and London Road area. Denmark Road will be closed for the duration of the work. Please access the link for further details.
Pedestrians can access the school site from the Addington Road entrance, for this week only.
It is envisaged a high volume of traffic will be accessing Craven Road and surrounding roads, so please allow additional travelling time during the week. Any Sixth Form Student who usually parks their car on the surrounding roads may experiencing some difficulty in finding a space, due to limited parking. It may be advisable to use an alternative method to travel to school.