Scholastic Book Fair- 27th February-1st March 2019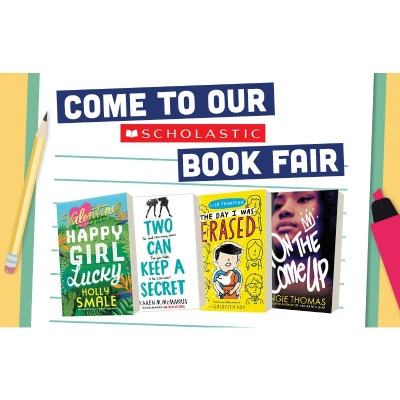 The Reading School Annual Book Festival takes place after half-term with a visit from the Scholastic Book Fair 27th February to 1st March.
The Scholastic Book Fair is a great way to discover new books and authors. Pupils can bring in cash to buy books or they can make recommendations for the LRC to buy them. The school receives a commission for each book sold, which means more new books for the LRC.
All pupils in Years 7 and 8 will be timetabled to visit the Book Fair and it is open to the whole school at break and lunch. Pupils will also receive their World Book Day tokens, which can be redeemed against the cost of books worth £2.99 or more.
We have lots of exciting events happening following the book fair in March with famous authors and industry experts contributing to our fantastic line-up including writers Sarah Govett, Holly Webb and writer Alex Baker from Igniting Writing.
#Scolasticbooks #BookWeek2019 #ReadingSchoolBookFair #Reading #DropEverything&Read #Books #RSEnrichment #SarahGovett #HollyWebb #IgniteWriting