LES MISÉRABLES – School Edition – reactions to last night's performance…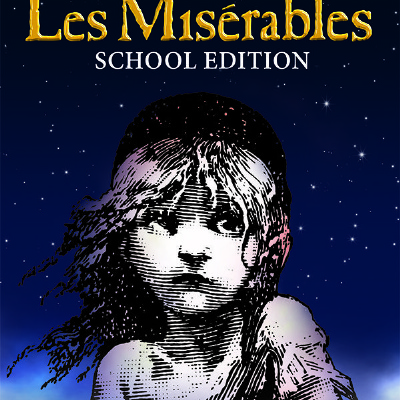 Last night was the opening performance of Reading School's production of Les Miserables (School Edition) in collaboration with Queen Anne's School, Caversham.
Featuring a cast and crew of over 40 students and an 11-piece professional orchestra the run got off to a fabulous start which was acknowledged by a standing ovation at the end. The show features some outstanding vocal performances as well as a clutch of well-known songs including 'Master of the House', 'On My Own', 'I Dreamed a Dream' and 'Bring Him Home'. The production runs through till Saturday evening (with a matinee performance) and tickets are available from www.trybooking.co.uk/hma
Testimonials after the opening performance from parents and staff include:
"We've just returned from the first performance of Les Mis and it is incredible! The performances, the sets, the orchestra, the costumes were so far beyond my expectations. Honestly, if you can still get tickets, go!!!"

"Incredible is the expression."

"It was phenomenal."

"Going Saturday can wait"

"You can buy tickets on the night but no guarantee"
Staff comments include:
"It was an incredible production, the boys have done a magnificent job with the acting and singing quality."

"Fantastic to see this collaboration between Reading School and Queen Anne's."

"Well worth booking tickets to go and see you will be so proud of our pupils".
Even the West End cast are supporting the School's Edition:
Performances are still taking place on:
Thursday 14 February 2019 7:30 PM
Friday 15 February 2019 7:30 PM
Saturday 16 February 2019 2:00 PM
Saturday 16 February 2019 7:30 PM
Held at Queen Anne's School, Henley Road, Reading, RG4 6DX
Tickets Adults £15.00 and for children £10.00, with special family bundles.
Purchase tickets at https://www.trybooking.co.uk/HMA
Performed entirely by students
A musical by ALAIN BOUBLIL and CLAUDE-MICHEL SCHÖNBERG
School Edition special adaptation licensed by
MUSIC THEATRE INTERNATIONAL and CAMERON MACKINTOSH (OVERSEAS) LIMITED
#ReadingSchoolFamily #ReadingSchoolAlumni #BuildingGoodMen #Drama #Musical #RSEnrichment #LesMiserables