Law Inspire Lecture by David Gwillim March 2019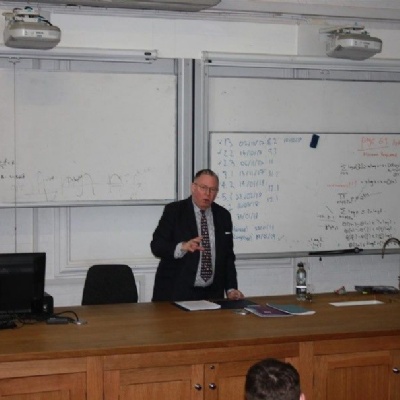 Reading School was delighted to welcome David Gwillim, former parent and Partner from BDB Pitmans LLP last week.
David spoke to a full Lecture Theatre of pupils considering careers in Law from Years 8 to 13. David took the pupils through his unconventional route into Law having originally thought he wanted to pursue a career in Engineering. This gave our pupils an invaluable insight into studying the subjects that they are most passionate about and then considering career options. David expanded on his career starting with McKenna & Co as an Articled Clerk (now known as Trainees now) and then moving on to various international law firms.
Oliver (13KY & Careers Prefect) stated:
"Mr Gwillim spoke about his career in law, law as a general career and overall workplace etiquette. He gave fascinating insight to the relationships between the different moving parts of law as well as how a man who studies Physics, Chemistry and Maths ends up being a first class lawyer. The lecture was very well attended, with about 50 attendees. Once again we thank Mr Gwillim for his time and expertise, it was an excellent experience for our boys".
Mrs L Ayres (Assistant Head and Teacher of Chemistry) commented:
"We are extremely grateful to David for giving up his time to speak about this career in law as this provides a real insight to our pupils of the different options they can pursue. It is also great to see former parents returning to Reading School which echoes the deep connection former parents and alumni feel with Reading School."
A special thank you Oliver K (13KY and Careers Prefect) for co-ordinating and arranging this Inspire Lecture supported by Mrs L Ayres (Assistant Head) and the Society Office.
#ReadingSchoolFamily #InspireLecture #RSEnrichment #Law #Humanities #BuildingGoodMen #Inspiration