Reading School's Astronomy Society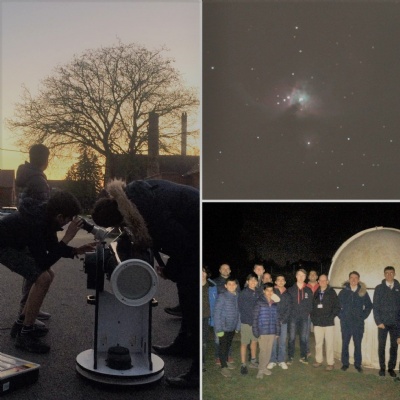 Wednesday 27th March saw a fantastic revival of Reading School's Astronomy Society.
During the evening session, parents and students made use of the school's telescopes and observatory to see astronomical sights beyond the reach of the naked eye.
Sights on offer included the planet Mars, Orion Nebula and the Pleiades. Fantastic weather also provided brilliant viewing conditions for multiple constellations and attendees were even lucky enough to catch a glimpse of the International Space Station during its full pass across the sky.
Reading School would like to thank Mr I Sharma (Teacher of Physics) and Miss L Ayres (Assistant Head and Teacher of Chemistry) for facilitating the evening and the Sixth Form members of the Astronomy Society for guiding visitors through the night sky.
Keep a look out for more Astronomy events in the coming year. Details of future events will be published in the Headmaster's Bulletin.
#ReadingSchoolFamily #Astronomy #Space #Science #Physics #STEM RSEnrichment