Leadership, Measurement & the Moral Purpose of Education- Tuesday 4th June 2019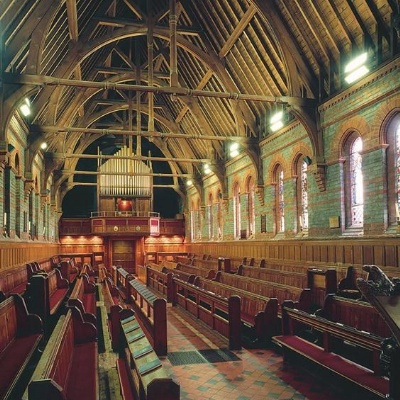 We have great pleasure in inviting interested members of the school community to attend a presentation on "Leadership, Measurement and The Moral Purpose of Education" at 16:00 on Tuesday 4th June 2019 in the School Chapel, presented by Reverend Dr Evans.
During this academic year, the Deputy Headmaster, Reverend Dr Evans, has been undertaking research on behalf of the Church of England Foundation for Educational Leadership and will be presenting some of his findings to a select audience, including academics from Oxford University, local educational and church leaders, governors, staff, friends of the School, ORs and parents.
The Deputy Headmaster's presentation will include opportunities for discussion, and will be followed by time for questions and refreshments.
All are welcome particularly those with a background or interest in leadership in industry, in ethics or in education. We have reserved 100 seats for parents and alumni.
Click here to confirm attendance: Chapel Lecture- Sign up Form
Arranged by Chris Evans (Deputy Headmaster)
For further information contact Miss P Hutchinson or Mrs J Chhokar at events@reading-school.co.uk
#ReadingSchoolFamily #Lecture #Leadership #RSEnrichment #ChurchofEngland #Education