Mental Health Awareness Week- 13th-17th May 2019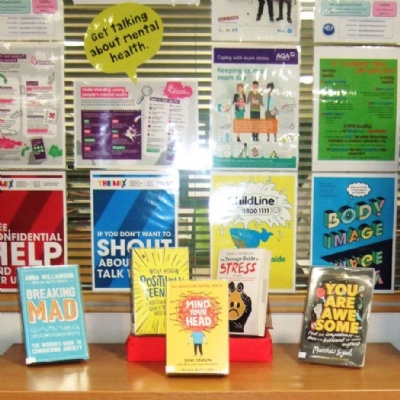 Reading School supports Mental Health Awareness Week from 13th-17th May 2019
According to The Mental Health Foundation, mental health problems affect around 1 in 10 children and young people. The Mental Health charity Mindful is a strong advocate for raising awareness of mental health in schools, particularly as the school environment has a significant impact on a young person's emotional welfare.
With concerns being raised nationally about the wellbeing of young people, Reading School recognises the importance of good mental health and helps its students to understand and develop their wellbeing and resilience and to promote positive mental health.
Alison Jackson comments:
"To support Mental Health Awareness Week, we have a small display in the LRC which incorporates both posters and books. The posters include various ways of accessing help and various techniques for helping with exam stress. We hope that this display will benefit all members of the school".
#ReadingSchoolFamily #MentalHealthAwarenessWeek #BeBodyKind #BeMindful #BuildingbetterMen #MentalHealthFoundation #Resilience