Year 8 Charity Microloan Competition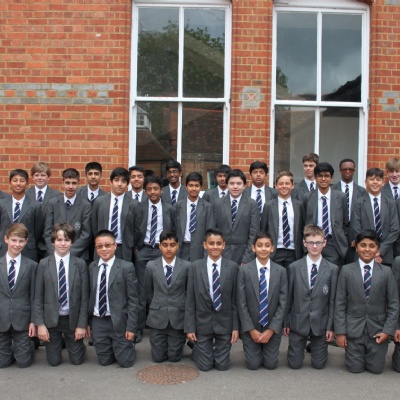 During the month of April, all Year 8 students at Reading School competed in a Charity Challenge run by the Floreat programme, raising a whopping £4042.
Organised as an inter-house competition, 8C were victorious in raising £770 for their chosen charity, No5 Counselling, a Reading-based organisation that offers confidential free listening and counselling support for local children. The students, having researched their democratically-chosen charity, designed a variety of fundraising activities both in and out of school, ranging from cake sales to sponsored silences and movie marathons to jelly bean counts!
Each student was given £1 as a microloan to spend individually or collectively as they wished in purchasing prizes and necessary materials to kick-start their fundraising campaign. Teams then nominated activity co-ordinators and elected both a team of accountants to budget and submit weekly finance reports, plus a charity liaison team to seek advice from their chosen charity.
The winners, 8C, will get the much sought-after prize of a week's queue-jump for the refectory. They owe particular gratitude to Varrun S, who raised £325 with a sponsored bike ride that he streamed live online. These challenging roles provided opportunities for the students to develop the character-building skills that are at the core of Reading School's bespoke Floreat programme.
To find out more about the Floreat programme and how it contributes to the school's aims of Academic Excellence and Building Good Men, find us on Twitter @FloreatReading.
#ReadingSchoolFamily #Fundraising #No5 #Counselling #Charity #Floreat #Excellence #Community #BuildingGoodMen