Old Redingensians Annual Dinner- Saturday 28th September 2019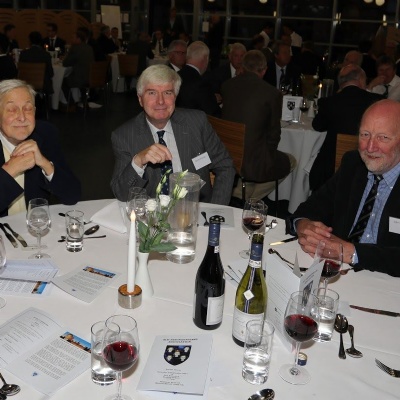 This year, the AGM and Annual Dinner of the Old Redingensians Association will take place on Saturday 28th September from 17:00-23:00 in Big School.
We can look forward to hearing the current year's President, John Short (OR1956-64) achievements over the last year as well as meeting Ian McKinnon (OR 1977-82) who we are delighted to announce has put himself forward to be the next OR Association President. Ian has many years' experience as an IT and security consultant and has already begun a complete overhaul of the Association's IT and security strategy.
Ticket prices from £30 per head. U24's discount available.
If you would like to book, please click here
If you would like to bring a guest you are welcome to do so.
Dress code is "smart". Lounge suit or open collar with jacket for men. Office wear or a dress for women.
Contemporaries/near contemporaries will be seated together unless you request otherwise - if you have an individual requirement (for instance mobility or food preference) please e-mail to organiser@oldredingensians.org.uk
Please let the organiser know by e-mail if you have any special dietary requirements (organiser@oldredingensians.org.uk).
#ReadingSchoolFamily #ReadingSchoolalumni #OldRedingensiansAssociation #OldBoys #AGM