Not 1 but 2 Old Redingensians compete on BBC University Challenge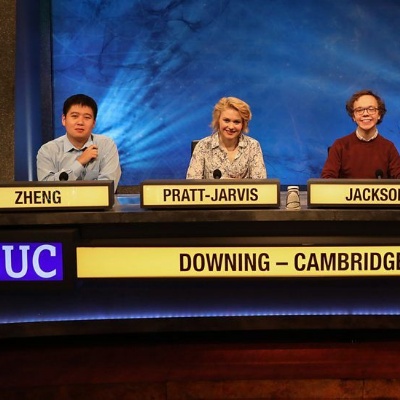 Reading School is delighted to see two OR's on BBC's University Challenge yesterday evening. Both Matthew and Bovey came head to head in the last of the first-round matches and the students of Lady Margaret Hall, Oxford, fought it out against Downing College, Cambridge.
University Challenge quiz show is hosted by Jeremy Paxman, where teams of students from UK Universities compete against one another.
Bovey Zheng (OR) left Reading School to read Chemical Engineering at Downing College, Cambridge. Bovey has always demonstrated a depth of knowledge in Chemistry.
Matthew Le Croissette (OR) left to study Medicine and was a Head Pupil Librarian whilst at Reading School.
Final results were Lady Margaret Hall, Oxford - 150 and Downing College, Cambridge - 145.
Congratulations to both teams from everyone at Reading School, we are very proud of both, Matthew and Bovey. Even if they were on opposite sides on this occasion.
If you missed last night's episode (14), click here to catch up on iPlayer.
#OldRedingensians #ReadingSchoolAlumni #RSKeepInTouch #ViaRedingensis #BBC #UniversityChallenge #UniversityofOxford #UniversityofCambridge