Reading School Reunions 2020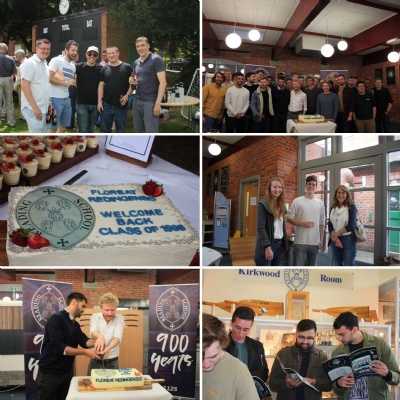 Help organise your milestone reunion!
Reunions are filled with opportunities to reconnect with classmates, reminisce about student days, meet former staff members and much more. Eager to build on the success of our reunion events, as part of our 150th celebrations, we would like to invite the following classes who celebrate an anniversary in 2020:
Class of 2010- 10-Year reunion
Class of 2000- 20-Year reunion
Class of 1995- 25-Year reunion
Class of 1980- 30-Year reunion
Our goal is to get 150 alumni from these years attending their respective reunions!
If you (or someone you know) graduated in one of these classes and are interested in assisting the Society Office with planning a reunion, please contact The Society Office at alumni@reading-school.co.uk.
#ViaRedinegsis #ReadingSchoolFamily #ReadingSchoolAlumni #BuildingGoodMen #RSKeepInTouch #OldRedingensians #FloreatRedingensis