Reading School Boarding Ofsted Inspection 2020 - Outstanding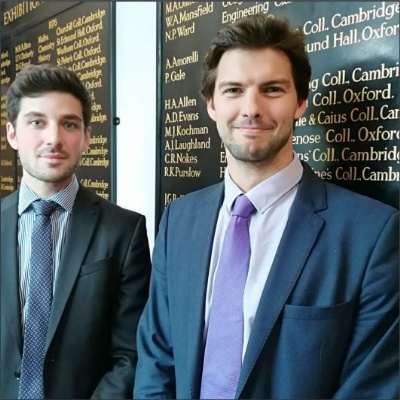 We are proud to be able to share with you that following our recent Boarding Inspection, which took place from 4th to 6th February, the Ofsted Report, published on Friday, awards the school 'Outstanding'. This highlights many of the key features of Boarding at Reading School, one of only 40 state boarding schools in the country.
The Headmaster, Ashley Robson, stated:
'At Reading School we are extremely proud of our rich heritage. For almost 900 years the School has been educating generations of boys and striving to equip them with core values of excellence, integrity, leadership and community. The Reading Way (Via Redingensis) is a path of hope, optimism and aspiration which travels through each key stage allowing students to flourish in our care. This excellent report evidences our commitment to developing excellence and building good men. Boarding is integral to the school community and is built upon positive relationships between staff and pupils, and between the boarders themselves. Our students are our greatest ambassadors whilst at Reading School and beyond. Offering weekly Boarding at Reading School undoubtedly benefits both their educational and personal development ensuring the best of both worlds.

Congratulations to all the staff and Governors for their continued commitment, but with a special thank you to the Boarding Housemasters, Deputy Housemistresses, Boarding Staff, Boarding pupils, parents and Governors.'
East Wing Housemaster, Mr Jesus Sanchez, commented:
'I am proud to be part of our close-knit Boarding community which is fundamental to the Reading School Family. We instil a life-long love for learning through dynamic teaching during the day and this is complemented by an emphasis on independent learning by our dedicated staff who provide strong pastoral support. We have two Houses, with comfortable accommodation and communal spaces which provides a happy and homely atmosphere. All meals are served centrally, allowing for relationship building between peers and all boarding staff. We promote individualism and curiosity and support boarders in their intellectual growth through older pupils and Boarding Tutors mentoring the younger ones, during prep time. We promote personal development through many other activities provided through the School's House System which integrates both Day and Boarding pupils. Life-long friendships are formed here, with a pride and loyalty to the School, that lasts forever, as we see former OR Boarders return to join us for our annual Boarding Christmas Dinner.'
Whilst, Ms Amy Cash, South House Deputy Housemistress, maintained that:
'Our partnerships with Rain Edge High School in Kenya and Auckland Grammar School in New Zealand ensure that our boarders are challenged and given opportunities to take on leadership roles. In line with Via Redingensis our boarders are committed to service in local care homes as well as visits to local primary schools to raise aspirations through our Future Stories programme. If you want to be part of a community that 'learns, leads and serves' then boarding at Reading School is the place for you. '.
Below are some key extracts from the full report:
Overall experience and progress – Outstanding
'A particular feature is the extraordinarily positive relationships between year groups.'

'The boarding environment has helped pupils to develop social skills and confidence.'

'The academic and social progress of boarders is exceptional, such that the experience enhances their life opportunities.'

'Leaders and managers draw on a wide range of data to inform safeguarding practice'.

'Leaders and managers have the well-being of students central to their decision-making and staff build relationships that enable students to confide in them and find support'.

'Meeting students' welfare needs is not just to advance academic achievement, although this is often the outcome, but to help them become effective and confident individuals.'

'Boarding is integral to the life of the school. Many practices that have proved successful in the residential provision have transferred to the whole school.'

'Staff are justifiably proud of their relationships with boarders and have a 'whole team' approach to working with them.'

'Carefully selected gap year students further contribute to students' experiences.'

'Housemasters successfully create a culture of collective responsibility in boarding.'

'The Headmaster uses contact with other schools, associations and agencies and obtains advice to inform critical decision-making.'
Whether students join in Year 7 or in the Sixth Form, weekly boarding provides our students with the perfect opportunity to gain independence, self-motivation and academic discipline; skills which they can build upon and then utilise to ensure a seamless transition into university life. This is demonstrated by the top university destinations secured, often for courses which are amongst the most competitive globally.
We are particularly proud that that relationships and integration of students into boarding life were noted, as well as the excellent academic development.
Please click open days for future open evenings and boarding open days. We look forward to welcoming you to Reading School.
#ViaRedingensis #ReadingSchoolFamily #BuildingGoodMen #SixthForm #Stateboarding #UKBoardingSchools #GoodSchoolsGuide #opendays