2020 British Biology Olympiad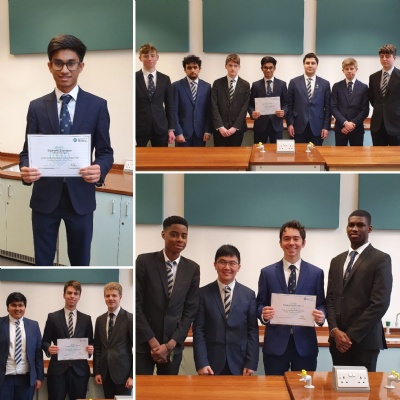 The Biology Department would like to congratulate the Year 13 students who participated in the 2020 Biology Olympiad. Reading School students achieved 10 Gold, 13 Silver, and 10 Bronze awards.
The Biology Olympiad is an online competition run by the Royal Society of Biology. It consists of two online 45-minute papers with questions on the topics covered in most general A level biology courses but also rewards those students, whose knowledge of the subject has been increased by reading books and magazines, watching natural history programmes and taking notice of the news media for items of biological interest. This year, 9520 students from 668 schools worldwide participated in this competition.
The following Reading School students achieved Gold awards (placing them in the top 6% of students who participated): Siddharth S (13FS), Alex S (13TA), Sanchit A (13FEH), Daniel C (13AC), Tom R (13TA), Ali R (13JL), Vasu P (13MJK), Hamzah A (13JL) and Jack D (13DAW).
Silver Awards
Aryan D (13JP), Asish P (13FEH), Muyiwa A (13JM), Joel B (13FEH), Nick Y (13JL), Sher G (13SP), Aleksandar S (13AC), Taha H (13MRC), Richard A (13MJK), Navraj K (13FEH) and Nicholas S (13JL).
Bronze awards
Anthony Z (13F), Benjamin C (13MJK), Shaan M (13MK), Hamza A (13JP), Joshua H (13BSA), Dhruv M (13TA), Liam P (13JP), Daniel M (13AVS), Nikhil P (13JP) and Ian S (13JP).
Four secondary school students talented in the field of biological sciences will represent Great Britain at the International Biology Olympiad. Students are selected based on a two-round competition process. The top four performing students in the CBO/OCB competition will be invited to represent the UK at the annual International Biology Olympiad (IBO) in Nagasaki, Japan between 3rd - 11th July 2020. The competition consists of two, 45-minute multiple-choice online tests. These are taken in schools under staff-supervised exam conditions at any time convenient during the competition dates.
Special congratulations to Siddharth S (13FS) who has been selected to attend the UK Team Selection Final for the International Biology Olympiad 2020 at the University of Warwick, following his achievement in the British Biology Olympiad 2020. This places Siddharth in the top 16 biology students in the country! After a further practical and written examination, a team of four students will be selected to represent the UK at this year's International Biology Olympiad (IBO) in July in Nagaski, Japan.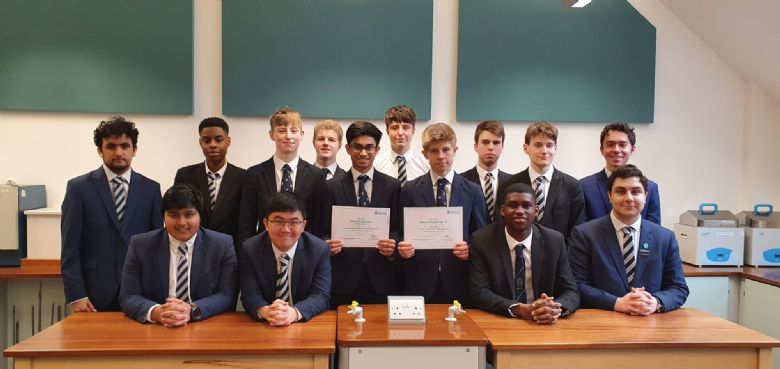 BioNet Membership
All students who have taken part in this year's competition are now eligible for a free year of BioNet membership, which provides them with an electronic subscription to The Biologist magazine and e-newsletters featuring bioscience-related news and events. Students can claim their free membership by first registering for a mySociety account and then clicking Join now link on the left-hand side of the webpage. They will need to choose the BioNet membership grade and enter the discount code BBO20 when prompted. Please get in touch with our membership team if you encounter any issues: membership@rsb.org.uk.
Education Awards Ceremony
We have a limited number of places at our Education Awards Ceremony 2020 for students who have achieved either a Gold, Silver or Bronze award. This year's places will be allocated by random ballot, which will open on Wednesday 26th February 2020. The ballot will be open for a week: British Biology Olympiad Ballot
A level Biology
If you are considering studying Biology at A level why not have a look at this video produced by year 12 Biology prefect Ayush S: Why A-Level Biology
#ViaRedingensis #ReadingSchoolFamily #RSEnrichment #BuildingGoodMen #Biology @UKBC_RSB @RoyalSocBio