Success in National Student Investor Challenge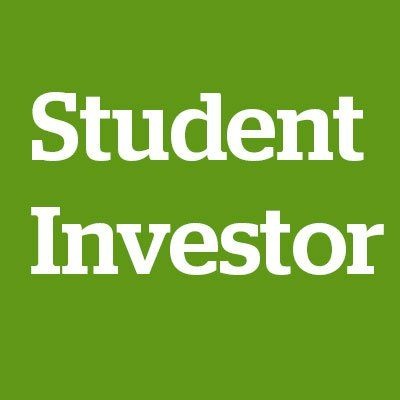 Congratulations to Anirudh G (12BSA), Dev G (12AC), Rahul M (12JP), Sunny K (12VGG) from team QuantumFund on making it to the 2020 Student Investor Challenge final!
The Student Investor Challenge is an online investment simulation for students aged 14-19 years old run by by The London Institute of Banking & Finance. School teams are challenged to invest virtual money on the London Stock Exchange and trade stocks and shares to make a profit. Each year, more than 40,000 students take part where they must research and anticipate market movements, by investing virtual money in FTSE organisations and through other asset classes.
Team QuantumFund triumphed throughout the first round of the competition, growing their virtual portfolio by more than 50%. Then they battled it out in the semi-finals over 4 gruelling weeks predicting the rise and fall of shares to make it into the top 8. They now have a chance to win an exclusive trip to
New York in the live final in London, later this year.
Dev G (12AC) commented:
"This year was particularly challenging and tough due to depressed market sentiment and
the rattling impact of COVID-19 on equity markets. Nevertheless, with our teamwork,
meticulous research and a little luck we managed to cement our place in the top 8 and
now look forward to the finals in London. They successfully invested their virtual money and finished in the top 500 teams to make it to the semi-finals. They then battled the semi-finalist teams to make the final eight. They'll take part in the final in London, later in the year. First prize is an all-expenses-paid trip to New York, including a trip to the New York Stock Exchange, hosted by Asset TV."
This year has been the most successful in Reading Schools' history with over 40 teams
competing and with a record 9 teams reaching the 2nd round. A noteworthy mention
must go to Reading Schools' younger teams especially Dollar Chain and King of the Banks 2.0 for their resilience and making it extremely close to the finals.
Catherine Winter, Managing Director of Financial Capability at The London Institute of Banking & Finance, says:
"This competition is a powerful way of engaging young people with how the finance
sector works and relating it to everyday life. By bringing stocks and shares to life
through a trading game, young people have proved they can grasp how economies
work and the basics of investment. Only 8 teams have made it to the final, beating thousands of teams around the UK and abroad. That's an astonishing achievement!"
A special thank you to Miss C Chan (Teacher of Economics) for supporting the teams throughout the competition.

#ReadingSchoolFamily #ViaRedingensis #BuildingGoodMen @StudyLIBF @StudentInvest