Coping with Action for Happiness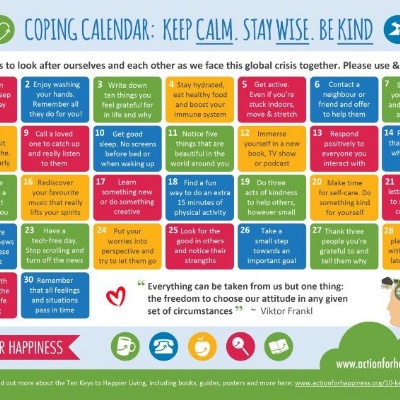 The health, wellbeing and happiness of our community are important to us. The challenges of the current climate means that it is important to take care of ourselves and others.
Action For Happiness has created a coping calendar with 30 actions to help us create a positive daily routine.

To download the calendar, please click here: Coping Calendar

Please use and share.

Keep Calm. Stay Wise. Be Kind.

#ReadingSchoolFamily #ViaRedingnesis #BuildingGoodMen #ActionForKindness #Wellbeing #BeKind #KeepCalm @actionhappiness