Bringing generations together digitally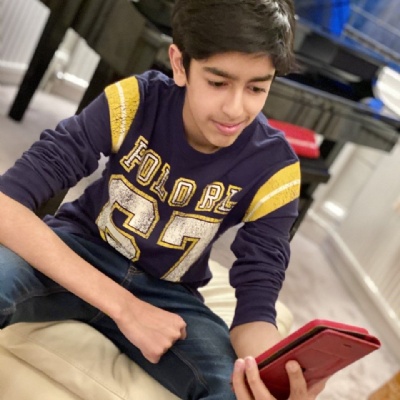 Last week marked National Intergenerational Week and whilst we were limited with celebrating this week in the current Coronavirus crisis, Milan G (8E) shares a very important message with how Reading School pupils can continue to make a difference, especially now.

Milan G said:
"In times of crisis such as these, I would implore the Reading School community to reach out to their Grandparents. The elderly have been hit hardest from Covid-19. From being vulnerable to the virus, to having to be isolated, many elderly people are feeling very lonely in these troubling times. I have two Grandparents; both are living on their own and are 72 and 84 years of age.

This is why it is increasingly important to keep in touch with your grandparents. Just five minutes a day can make all the difference for your grandparents. A WhatsApp video call is a simple way to interact with them.

Give them a virtual hug! I guarantee you that this will make their day."
Please continue to follow the government health advice by keeping our most vulnerable safe, but think of all the different technologies we now have, to stay connected.
We have had many staff members share their personal contact details with the elderly living locally to them, so anyone self-isolating or requires assistance with collecting food and prescriptions can be contacted. This ripple effect of kindness keeps us connected and brightens someone's day.
We are proud to take part in intergenerational projects throughout the year. Our Year 12 and Year 13 regularly volunteer at local care homes to provide support and this initiative will be opened up to pupils from Year 9 upwards. Also our annual 'Grandparents Day' takes place every July with Year 7 pupils embarking on various activities with grandparents or grand relatives invited to experience a typical day at Reading School.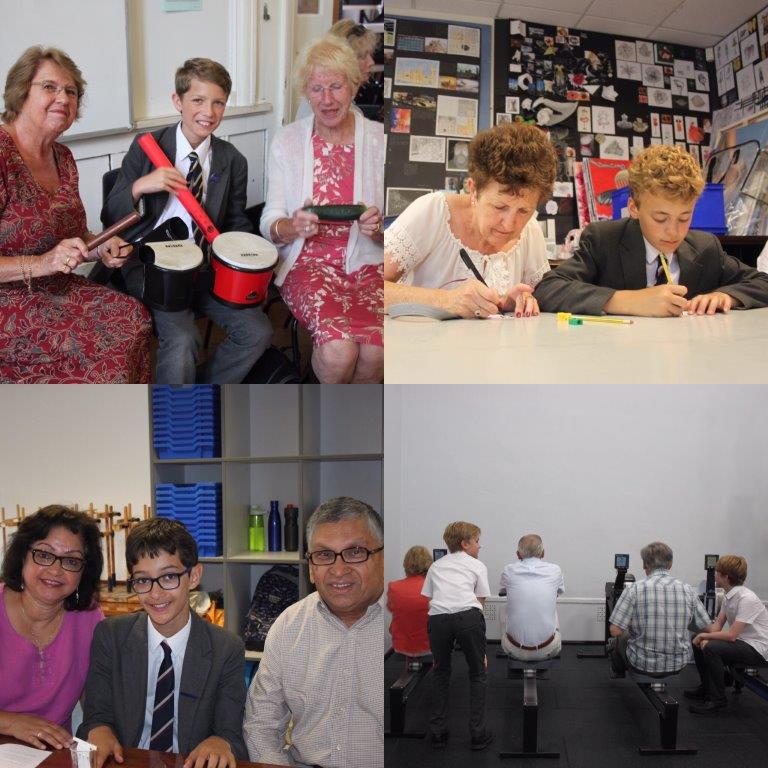 During this time take a moment to think of other ways we can stay connected with those in care homes or grandparents (grand relatives). Be creative, share music or art with them, to let them know we are thinking of them.
Over the coming weeks, we would like to take this opportunity to reinforce our connection with our older Old Redingensians as our day-to-day worries are superseded by concerns about our health and that of our families, it is all too easy to feel cut off. Reading School remains a community made up, not only of our extraordinary current students, parents, and staff but also our alumni and friends. With nearly a 900 year history, each generation has known its own challenges, and for each one, Reading School has remained a point of continuity. Senior pupils will be invited to volunteer to take part in connecting with our Alumni to share stories about their time at Reading School and to see how they are getting on during this time.
If you haven't already done so, please consider supporting Reading School during this current crisis at the Future Stories Support Fund, where we continue to support the most vulnerable.
We encourage our pupils and alumni to share stories with us, on how they are helping the community and/or creating new opportunities during Covid-19 at communications@reading-school.co.uk. With time for reflection and opportunities for creativeness, this time will create some of the best entrepreneurs and philanthropists.
Thank you to Milan for sharing a great photo and a positive reminder.
"No kind action ever stops with itself.

One kind action leads to another.

Good example is followed.

A single act of kindness throws out roots in all directions, and the roots spring up and make new trees.

The greatest work that kindness does to others is that it makes them kind themselves."
By Amelia Earhart
Look for ways you can start that ripple effect today!
#ViaRedingensis #BuildingGoodMen #ReadingSchoolFamily #OldRedingensians #littlethingsmakeabigdifference #IntergenertionalWeek #therippleeffectofkindness #Kindness #Community