Year 9 and 10 Biology Challenge 2020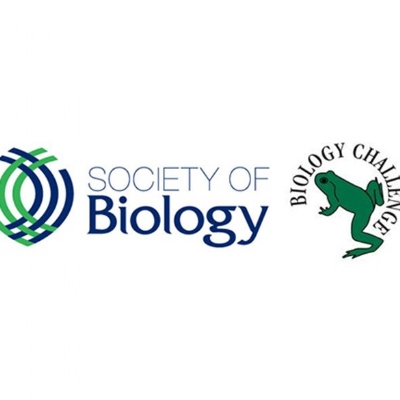 Congratulations to Year 9 and 10 Biologists who achieved an impressive 23 Gold, 41 Silver and 21 Bronze awards in the 2020 Biology Challenge run by the Royal Society of Biology.
Over 23,000 students from 367 schools worldwide had participated this year. To achieve a Gold award a score of 81 out of 106 was required this was awarded to the top 5% of participants.
The competition consisted of two; twenty-five-minute multiple-choice papers to be taken online under staff supervised exam conditions. Questions were set on the school curriculum, but the competitions also rewards those students whose knowledge of the subject has been increased by reading books and magazines, watching natural history programmes, taking notice of the news media for items of biological interest, and are generally aware of our natural flora and fauna.
Unfortunately, this year not everyone had the opportunity to complete both papers due to the closure of the school.
The Biology Challenge stimulates students' curiosity for the natural world and encourages them to take an interest in biology outside of school.
The top achieving year 10 students in the School who achieved Gold medals were:
Sida L (10W); Padmanaban A (10W); Jai G (10W); Ansh B (10C); Charles P (10S); Aazim A (10E); Toby P (10W); Max K (10L); Laurie H (10S); Edward W (10E); Neel D (10L); Liou Y (10C); Ram Gautham K (10S); Aman G (10W); Ashrith B (10W); George M (10E); Ryan L (10L).
The top achieving Year 9 students who also received Gold awards were:
Harry A (9S); Vivek S (9S); Tom B (); Isaac B (9L).
Mrs F Howson (Head of Biology) commented:
"We are very proud of our students, biology is very much in the forefront of our thoughts and studying biology really can make a difference to the world we aim to inspire the next generation to do just that!"
Mr A M Robson, Headmaster said:
"An exceptional achievement from all our 10 biologists and those Year 9s that have risen to this challenge. We are incredibly proud of the academic excellence displayed by our students in achieving these awards. Opportunities like these are a brilliant platform to allow our pupils to extend their curiosity in biology as well as to spread their talents. This is also a testament to the impressive 25 offers from Russell Group Universities to read Biology-related degrees' including 19 for Medicine, 3 for Dentistry, Natural Sciences, Biochemistry and Biological Sciences that our Year 13 students received. This is indicative of the progress through the school.

A special thank you to the Biology Department for inspiring our pupils. We were grateful to BBSRC for its continued support of the Biology Challenge. Reading School is also especially grateful to all our parent and alumni donors who help in "Building an even better Reading School. Your support makes participation in competitions like these and enables us to cover the cost of resources and competition fees."
BioNet membership
All students who have taken part in this year's competition are now eligible to a free year of BioNet membership, which provides them with electronic subscription to The Biologist magazine and e-newsletters featuring bioscience-related news and events. Students can claim their free membership by first registering for a mySociety account and then clicking Join now link on the left-hand-side of the webpage. They will need to choose the BioNet membership grade and enter the discount code CHALLENGE20 when prompted. Please get in touch with our membership team if you encounter any issues: membership@rsb.org.uk.
#ViaRedingensis #ReadingSchoolFamily #RSEnrichment #BuildingGoodMen #Biology @RoyalSocBio